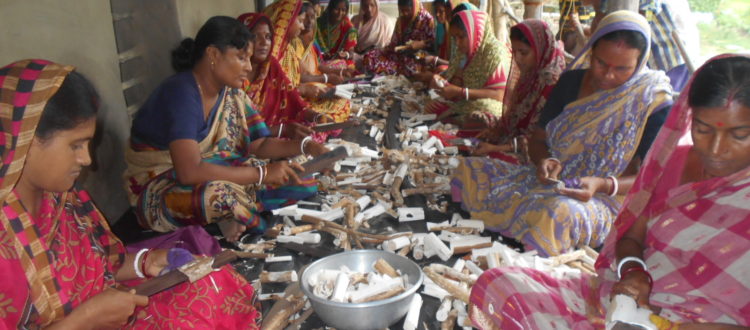 TRAINING ON SOLA SET MAKING BY MCDF
Since 2011 Mukti Community Development Fund (MCDF) enabled numerous rural women to become economically independent by learning various skills and acquiring different techniques of cottage industry.
Keeping this vision in mind, a sola set making training workshop was scheduled for the local rural women in Herambo Gopalpur at Rebati Barik's house, from 22nd July to 2nd August 2019. This workshop was executed by a skilful trainer Barnali Chaprasi who successfully translated the art of sola set making. The 10-day workshop witnessed 23 participants, with various methods of cutting sola were taught. Upon receiving this training, a group of 3 attendees of the training decided to pursue this profession of sola set making and become self-independent for which they have already bought different types of knives.
From MCDF we send our heartfelt good wishes and warm vibes of encouragement to all the participants and promise them a brighter economically viable life ahead.