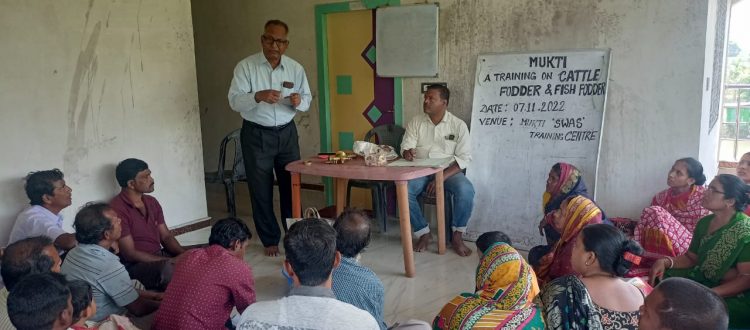 Training on Making Cattle and Fish Fodder
Mukti organized a training program on making organic fodder for cattle and fish fodder making at the Kankandighi SWAS (Swabalamban Accelerator in Sundarban) training center on 7th and 8th November 2022. 65 participants including Mukti organic farmers and MCDF (Mukti Community Development Fund) members attended the training program. The trainer was Professor. Pratap Mukhopadhay– of Vidyasagar University.
Most of the people in the coastal areas depend on agriculture, animal husbandry, or fishing. Multinational companies add harmful chemicals to human food as well as to the cattle and fish fodder which are being used by the inhabitants as raw materials. As a result of direct or indirect consumption of these products, various diseases are on the rise. One of the objectives of Mukti's program was to create awareness about the harmful effects of conventional food and to provide healthier alternatives.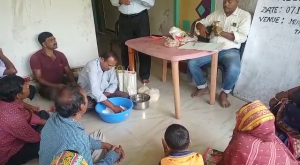 Another objective was greater financial independence via reduced dependence on market products. Mukti envisions the production of organic fodder as a potential alternate livelihood for the beneficiaries in the local markets.
Mukti hopes to transform each of the participants into a trainer who can train more people on this topic at the different branches of Mukti.
The fourth objective is to create an alternative livelihood for the beneficiaries so that they can start small businesses such as producing animal and fish fodder and selling it in the locality.