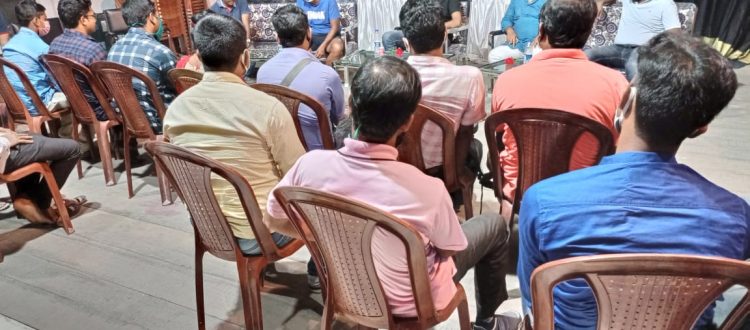 To Improve Education Mukti Support School Teachers Meet at Krishnachandrapur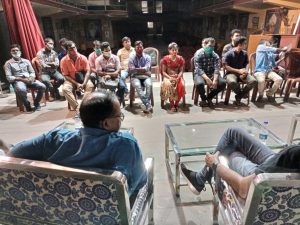 To enable the teachers of MSS to develop their ability to help students to learn, Mukti organized a teacher's meet at Krishnachandrapur High School on 14th April, 2021 at 10:45 AM. The meeting was called by Mr. Chandan Maity, the Headmaster of Krishnachandrapur High School.
The meeting was attended by Mr. Mahesh Pansari from TCS, Mr. Pawan Agarwal from Srijan Reality, Mr. Partha Dey, Mr. Sankar Halder, Mr. Debabrata Halder and 18 MSS teachers from Dakshin Kashinagar, Gilarchat, Krishnachandrapur I & II, Sonatkari.
The discussion was on:
How the teachers are conducting the institution.
Ways of improving teaching and identifying areas for development.
Better understanding of what helps students to learn.
Acquiring techniques—for example, on how to encourage participation or how to lecture effectively.
Gaining ideas on ways of structuring information to make it more accessible to students.
Feeling more motivated and more able to engage in teaching.
Emphasizing on value added education.
The proposal of the meeting:
The proposal of the meeting was that the teachers of MSS will be divided to A, B, C category according to their qualification and quality of teaching.