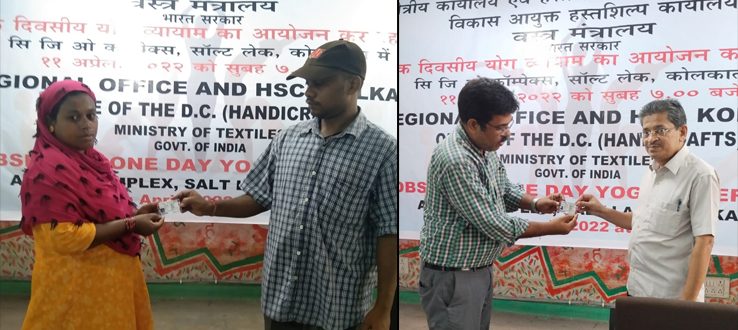 The Development Commissioner (Handicrafts) Issued Artisan Card to Mukti Craft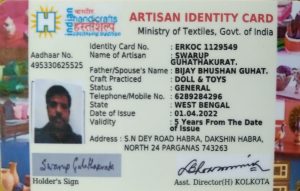 On behalf of Mukti, Mr. Swarup Guhathakurata – Center coordinator of Jatragachi center and Ms. Rejina Bibi – one of the trainees of Jatragachi has been qualified for obtaining the Artisan Card. On 3rd June 2022, Friday the Development Commissioner (Handicrafts), Ministry of Textiles, Govt. of India has issued photo-identity cards to the artisans. The officials of The Development Commissioner (Handicrafts) have handed over the cards at their Kolkata office, CGO complex, 3rd floor, Salt Lake. The card denotes the craft practiced by the artisan.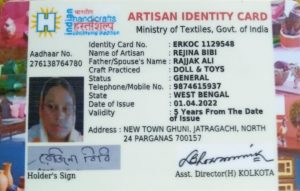 The Artisan ID card holds an official proof of the artisan and will help to access a variety of handloom and handicraft schemes for marketing, access to credit, insurance, skill training etc.
Mukti wants to provide artisan cards to each of the 90 women who have been given handicraft training at the Mukti Jatragachhi Center. Mukti has been trying to train underprivileged women through skill development training so that they can get the benefit of the Artisan card by their qualification. This initiative will enable women artisans to expand their livelihoods and bring security to their families in terms of health, education, finance and social status. The project aims to improve income levels and provide education and training for these women.