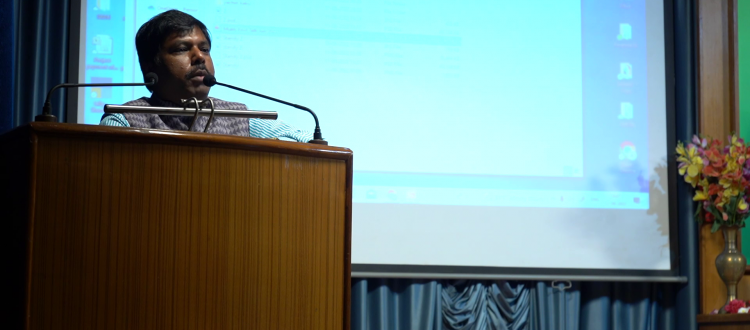 Thanks Giving Speech by Mr. Sankar Halder
As civilization is moving forward, as people are getting more access to education, as technology is blazing ahead and science advances, we are using technology to improve our livelihoods and on the other hand, we are equally harming the environment. While reviewing today's discussion, I was thinking whether none of our ancestors thought of what we are thinking today about protecting the environment? They must have.  In ancient times, in the pre-Mahabharata Vedic age, they have also thought and worked for the environment. This is not just today's initiative, people for ages have been thinking and have endeavored for the cause of nature.
If we follow the ancient ideology, Kapil's Sankhyadarshan – there he has spoken of two things, nature (Prakriti) and humankind (Purush). Scientifically, the idea started from that time that nature is like a reservoir where life is continually born; science is improving and flourishing. Nature is like a soil that gives birth to the fruit of knowledge, lore and intellect that are born from this base. But today our brain or the "Purush" has got contaminated. We are endangering our own existence.
In my opinion, with the progress of civilization, the protection of the environment is also needed equally importantly. Animals do not harm nature because they do not have the blessings of science or technology. As the use of technology for the benefit of humankind has increased, so has the prevalence of pollution. But for that reason, the progress of human civilization cannot be stopped and that is not desirable either. So what could be the solution, and what would be our approach? There has to be a balance between these two. For example, if the fauna does not emit carbon dioxide, only oxygen will remain on Earth. So how do flora survive? So the ultimate solution is to strike a balance between nature and human civilization.
How will this balance be maintained? Suppose a mother is collecting wood for her cooking. But she is not cutting down the entire tree but instead collecting the fallen branches from the tree. In the same way, we must collect the gifts of nature. If it is needed to cut down trees, then we have to think about how to plant new trees in that place. That is, we will not cause damage that we cannot rectify. It is not possible for us to stop the ultraviolet Rays coming to Earth if we damage the ozone layer. We can pollute the river only when we can provide other means of potable water for the fauna. I think the approach has to be like this way.
No matter how much higher education we get, we will have to return to our land to our roots.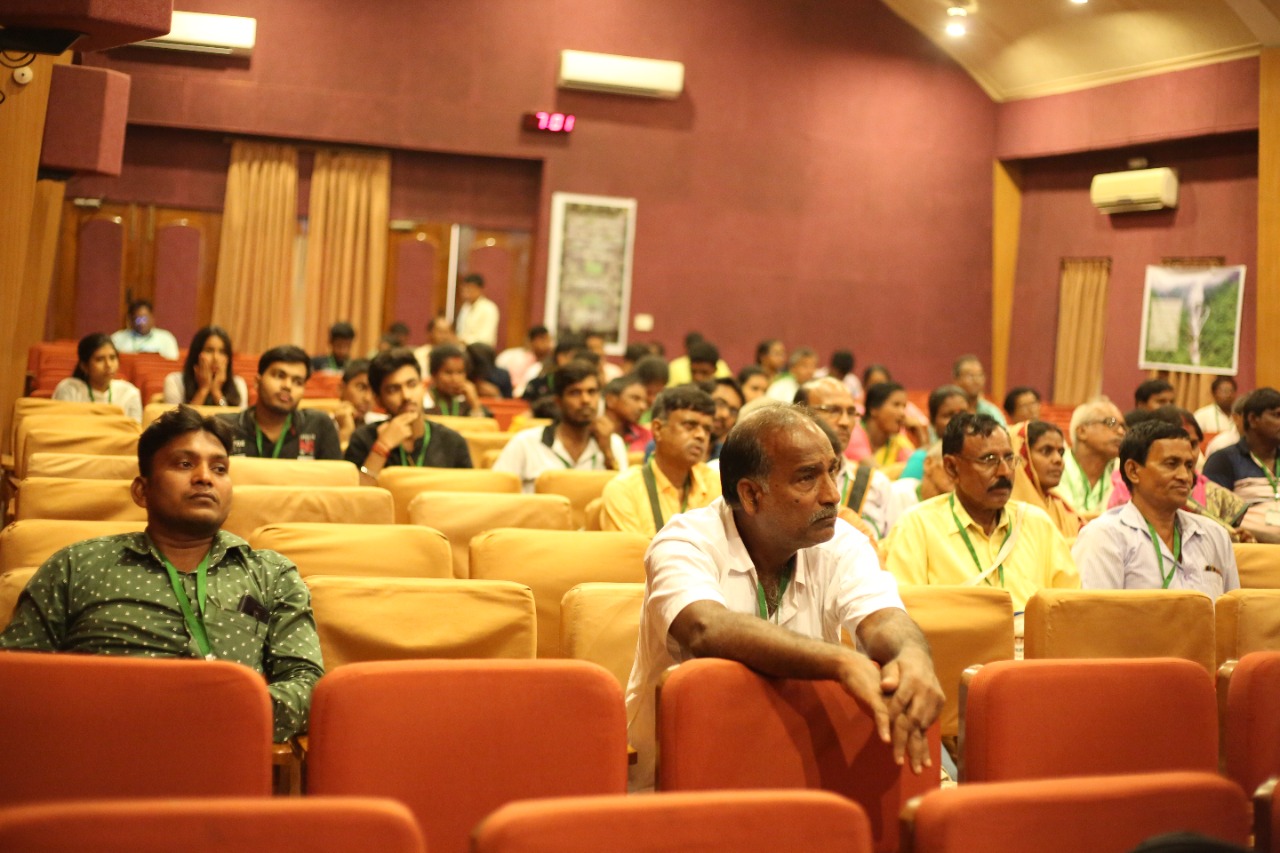 I thank all the people who came here and other NGOs working on environmental issues. Mukti is not an environment specialist like you all. There is another different approach of Mukti. Mukti works for human development in various fields like education, health, environment etc. The Right of Engagement of People in Politics and Social Work is very limited. That is why problems have been created everywhere.
People who are highly talented, have a beautiful heart and a strong work ethic and who are associated with industry – we inspire them to give time to the development of the society and to think a little about the deprived people. Mukti is one such organization that has around 800+ volunteers. But not all of our volunteers work in the field. They point out ways to solve the problems of each sector according to their capacity. In order to improve the organization, they also need to be given opportunities. Mr. Abir Biswas is such an industrious man involved with Mukti. He is an IT specialist but also interested in working on the environment. It is at his request we are all present here today.
Mukti has just begun to move forward on environmental issues. Our knowledge of our environment is not as developed as yours. We can't lead you. We can't follow you if we fall too far behind. So I will request you to assist Mukti in environmentally-related endeavors. I look forward to cooperating with Mr. Abir Biswas and his team as much as possible in taking this discussion forward and making it a reality.
I thank Mr. Subhajit Goswami from "Life India", Mr. Ranajit Debnath- environmentalist for coming to the program, Dr. Aniruddha Dey from PRISM, Dr. Chandrima Sinha from Nature Environment and Wildlife Society, Dr. Shipra Mishra from Save the Environment who has attended the program virtually from Delhi, Mr. Arjan Basuray from Nature Mates Nature Club, Mr. Sibaji Mitra from Badu Reptile Conservation Society and Mr. Somnath from AID for enriching the audience with your insight pool and data-oriented presentations. I thank all the staff, field workers and volunteers of Mukti. I especially thank Mr. Biswas and his team for organizing such a beautiful and cognitive program. I thank the management committee for the arrangements of light, stage, sound and food for you all.
Let this kind of thinking and effort continue. We may not be able to solve the entire problem but hopefully, we can bring it to a balanced stage. With this hope and wishing you good health, I am announcing the end of this program.