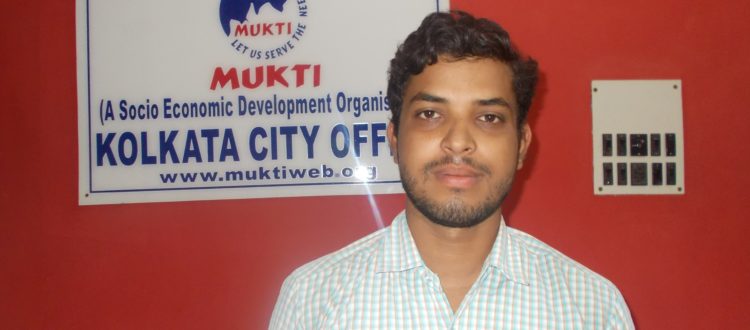 Success Story of Supriya Mandal, A TSS student
Supriya Mandal was born in a nuclear family in the village of Chaktarini in the West Midnapore district of West Bengal. His father is a farmer and also owns a small business of readymade garments in the village. His mother is a homemaker. Supriya has 2 younger siblings, one of whom is studying engineering and the other is in school.
It had been a challenge for the parents to support the educational expenses for all three of their children. But they had taken it as a priority, and Supriya, the eldest of their children, had fulfilled their expectations in terms of academic performance.
Supriya became associated with Mukti while he was pursuing the 4th and final year of his engineering degree. He was very apprehensive about completing his studies because of the financial condition of the family. That is when he came to know about Mukti's talented student sponsorship programme from one of his seniors in the hostel. After qualifying for sponsorship through the TSS interview process, Supriya was selected by Prof. Pradeep Ray who wished to sponsor him till the completion of his course.
With the benevolent support from Prof. Ray, the student has reached the final semester and will appear for exams in June 2016. In the meantime, he has also gotten an offer from Wipro Technology for the position of Project Engineer.
Supriya wishes to pursue M.Tech after gaining few years of experience in his job and aims to provide free education to those children who have dropped out from studies. He wants to bring in awareness on Information Technology in his village and surrounding areas in the near future.
The student is very thankful to his sponsor for motivating and inspiring him and also for remaining by his side to share his concerns and providing reassurance and encouragement.
We wish Supriya all the best for his future and also wish that he accomplishes his dreams successfully. Mukti will always remain at his side and support and motivate him through all possible means.