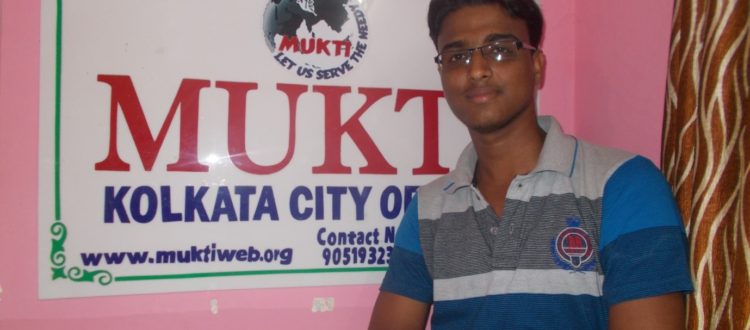 Success Story of Laltu Sau, A TSS student
Laltu Sau is a 22 years old student pursuing B.Tech in Electrical Engineering from Jalpaiguri Government College.
Laltu was born in Satpati village in Salboni in West Midnapore district of West Bengal. His family consists of his father, mother and a younger sister. Laltu's father is a farmer and is the sole bread earner of the family. His mother is a housewife and sister is pursuing graduation.
The student studied in the local village school in Midnapore and was always a good performer. His teachers were happy with his performance, and have always motivated him to pursue higher studies. His father was very much in dilemma about his son's wishes to pursue engineering and worried about the educational expenses of both of his children.
After completing Std. XII from Midnapore Collegiate School with 88.6% marks, he appeared for the West Bengal Joint Entrance Examination in 2012 and qualified with rank of 2228. It was very hard for his parents to arrange for the money. Laltu started giving tuitions to meet portion of his education expenses to the extent possible and also took loan from his aunt.
It was becoming very difficult for the student to meet the expenses. During this time, he came to know about Mukti and the Talented Student Sponsorship Programme from one of his close friends. He immediately applied to Mukti and submitted all the relevant credentials. Laltu was shortlisted for sponsorship during the interview.
Since 2014, Laltu has been receiving sponsorship from Mr. Ramesh Kacholia. With his support, Laltu gradually started overcoming his apprehensions and qualified each semester with 80% marks. He has already appeared for his final semester and completed his course. He is very thankful to his sponsor towards his enduring support.
This student was the first among the other students of TSS in FY 15-16 to share his news of job in TCS as Assistant System Engineer. He plans to join the company after his final results. He is also preparing for Staff Selection Commission Combined Graduate Level due in August'2016 for which he is planning to buy books from the 3rd disbursement of funds from the TSS programme.
During a meeting in Mukti, he said that his fight with poverty is still on, and will end only once he joins TCS or is selected through the SSCSGL.
With the end of his long fight with poverty in sight now, we salute his strong will and hard work, and we wish him all the best for his future!