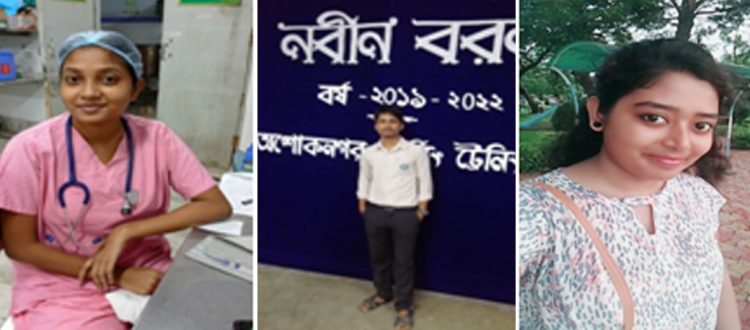 Success Stories of the TSS Alumni Students of 2020-21 (Part VI)
Success Story of TSS Student- Sangita Hira
Sangita Hira is an alumnus of Mukti TSS program. She has got the TSS scholarship from 2017 to 2021. She lives in a small village named Simulpur in North 24 Parganas in West Bengal. The struggle of Sangita to establish her is very inspiring to all.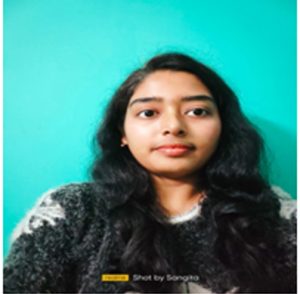 Sangita lives with her parents and two sisters. She is the eldest one. Her father is a private tutor and her mother is a housemaker. Both of the sisters are studying with a pure science background. Three sisters are sharp students. Their father tried hard to make up three daughters' educational expenses. Besides private tuition, he also worked in a grocery shop to earn something. Sangita also did private tuitions to carry on her study, after the H.S. examination.
Sangita passed Madhyamik in 2014 with 91.71% and H.S. in 2016 with 84.6%. In 2017 she took admission in Govt. College of Engineering and Textile Technology, at Srirampur, Hooghly. She passed Engineering from there with 9.15 out of 10 DGPA.
The educational expenses of the three sisters have been very difficult to permit with only their father's private tuition which is the main income source of Sangita's family. Besides, when she was admitted to Engineering College she found herself unable to pay the monthly rent of mess near her college. In that difficult time, she came in contact with Prof. Dulal Sir at Jadavpur UniversityProf. Dulal Sir told her about Mukti's TSS program. She applied instantly and got the chance of sponsorship through the TSS interview. She got the scholarship from Ms. Mitra Das. Now she is successfully completed B.Tech in the year 2021 with a good position.
Sangita got job opportunities in more than three companies before the publication of her final result in the Engineering College. Now she is working in International Business Management (IBM) as a Technical Engineer and System Admin. She is posted in Bangalore with good remuneration. She also wishes to complete MBA in the future.
She used to write thanking letters to her sponsor Ms. Mitra Das. She came to know about the mission and vision of Mukti's founder Mr. Shankar Halder. She said, "The story of Mr. Shankar Halder inspired me much. If a student wants to get success in life nothing can stop her, but the craggy way of the journey towards success becomes smooth when someone forwards a helping hand. Mukti did this for me and I will never forget it."
She added, "Undoubtedly it comes as a duty to me too, that I will also support some other students as I was given once by Mukti."
 We wish Sangita all progress and happiness in the future.
Success story of Lakhai Purkait, TSS Alumni student 2021
Lakhai Purkait , the TSS alumnus of 2014-2021, is now working as a staff nurse at Peerless Hospital and B.K. Roy Research Centre. He lives in Kautala village, Raidighi, South 24 Parganas. He is an alumnus of Mukti TSS from 2014-2021.
Lakhai is an example of people who overcame their hard times and reached success. Lakhai's father died in 2007 when he was only 10 years old. The family left with mother and two brothers, went to the maternal grandfather's house after the accident and the two brothers started learning in a school there.  Their maternal aunt and maternal grandfather ran the expenditure of the family. The expenses were mainly run by a grocery shop owned by his grandfather.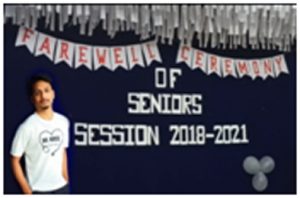 Lakhai passed Madhyamik in 2014 from Kautala Ramkrishna Ashram High School with 77.29% and passed H.S. from the same with 89.4% in 2016. After H.S. Lakhai took admission to Asutosh College with Geography honors and side by side he tried to get chances at GNM nursing training for males. After three times' attempts, he got the chance at GNM in Sept. 2018 at Ashoke Nagar Nursing Training School, Ashoke Nagar State General Hospital.
The training process was very good at Ashoke Nagar and the batch of Lakhai got expert training from there.  His nursing training was completed in October, 2021. In November he joined Peerless as a staff nurse.
Lakhai is now very much thankful to Mr. Gora Sengupta. Mr. Sengupta has assured him up to complete the course. Mukti promised him to give help till the end of his study and Mukti kept his promise by sponsoring him continuously from 2014 to 2021. He tells "Perhaps without the help of Gora Sengupta sir through Mukti I could not reach my success point and I also hope to help some other poor or helpless students in future."
Lakhai used to write thanking letters to his sponsor Mr. Gora Sengupta who was associated with Mukti Australia and he is still in contact with his sponsor. Lakhai wishes to continue better studies in nursing in the future.
We wish he may progress more in life.
Success story of TSS Alumni student Tithi Mistri
Tithi Mistri is another alumnus of the TSS project in Mukti. She got sponsorship from the year 2018 to 2020. Her birthplace is a remote village in Gosaba, named Rangabelia, Sunderbans. The story of Tithi is also very inspiring to us. From her boyhood, Tithi wished to become a nurse so that she can work with many people. She used to live outside the home during her school life. She lived in Rangabelia Girls' Hostel.
There are four members in Tithi's family including her parents and an elder brother. Her father is a farmer by occupation and her mother a homemaker. Her brother is also educated with honors and does private tuition.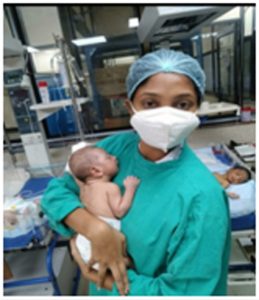 Tithi was the batch topper in Rangabelia high school. She passed Madhyamik with 76.2% in 2015 and H.S. with 87.2% in 2017. After H.S. she get admission at Sonarpur Mahavidyalaya with honors in History and also submitted an application for GNM nursing training and got a chance for GNM at NRS Medical College and Hospital in 2018.
During this period Tithi's father found himself unable to support her meal, books, dress and other hostel expenses. The situation came in such a way that Tithi had likely to stop her further learning. But in that hard time, her school teacher Krishnogopal Mondal reassumed Tithi's father and told him the importance of Mukti's TSS program. Tithi applied for TSS and got the chance of sponsorship through an interview. She was sponsored by Educate Now. Educate Now was sponsoring her until the course is completed.
After completion of GNM training in 2021, she ran in search of a job and came into contact with a metron nurse of Shree Vishudhanand Saraswati Marwari Hospital (SVS) Marowari Hospital, Sealdah. Finally, she started the job at that hospital in November 2021 as a staff nurse. She can now permit the living expenses of her mess in Garia with the salary she gets.
She is very happy with the job of nursing, as well as becoming self-dependent. She said about Mukti, "I know of many students like me who might stop their study without the help of Mukti. Mukti is helping those who are struggling with poverty to continue their education."
Tithi expresses her wish to help at least one poor student in the future if she gets any govt. job or make sufficient income. Tithi also wishes to complete BSC nursing in the future.
We wish her all good success in life.