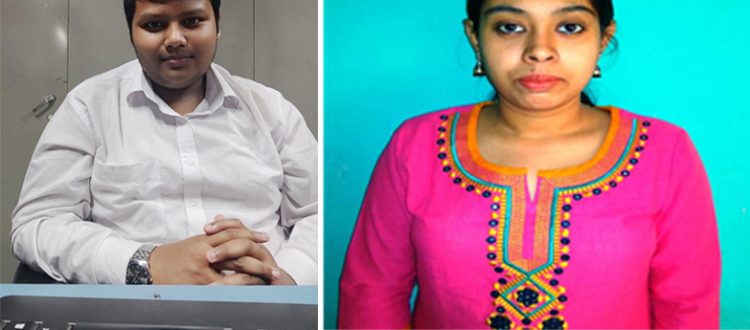 Success Stories of the TSS Alumni Students of 2020-21 (Part IV)
The Success story of Arghyajoy Mondal
Albert Einstein once said, 'Adversity introduces a man to himself.' He might as well have been talking about Arghyajay Mondal. Despite financial hardships, the engineering student from Murshidabad found the great resolve to overcome his circumstances and pursue an education that could change things around for him and his family. Arghyajay was always an excellent student, his efforts found just reward in the form of the MUKTI scholarship which supported his endeavors for higher education.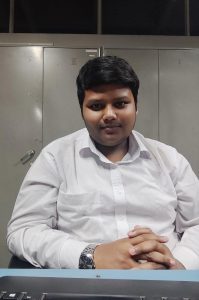 Arghyajoy grew up in a remote village, Haridasmati in Murshidabad in the district of West Bengal. He completed his schooling at his local primary school. He passed Secondary Education from Gorabazar I.C. Institute in the year 2014 with 90%  and Passed H.S. from Gorabazar I.C. Institute in the year 2016 which scored 82%. His mother has raised him since his father got separated when he was a child. Being a single child he had a strong will to give her mother all comfort. He knows that his mother has done everything to raise and educate him. Always an excellent student, his efforts found just reward in the form of the MUKTI scholarship which supported his endeavors for higher education.
His mother has a small tailoring shop in their village and is now working as a LIC agent. He said that his mother motivated him to believe in himself. After the H.S examination, he applied for WBJEE and scored well. Then he moved to Kolkata and got admission to Jadavpur University in Electronics & Telecommunication Engineering. Arghyajay was associated with the Mukti TSS project in 2018-19 while he was pursuing B.Tech 3rd year. He came to know about the Mukti scholarship and applied for that. After the selection procedure, he got selected by JU Alumni Association Sydney Chapter. JU Alumni continued his sponsorship till the establishment. Arghyajay said that it was really great support for him.
During the pandemic scenario, Arghyajay was totally jobless and could hardly do anything for his family. So he had to give tuition to the students to bear his own expenses. He utilized his sponsorship amount for his education by paying accommodation fees, buying books etc. After association with Mukti, he stopped tutoring as he wanted to utilize his time for study.
After pursuing B.Tech Successfully Arghyajoy worked as Junior Researcher In IIT Indoor. Currently, he got a chance to work as a Project Engineer In ISRO.
Arghyajay said that Mukti has helped him a lot and his journey could become harder if Mukti had not helped him. He acknowledged his sponsor JU Alumni Association Sydney Chapter and Mukti Organisation. Mukti has created a wide path for completing his education properly. He is very thankful to the sponsor for having sponsorship. He was very motivated with the activities of MUKTI and remained an active volunteer of Mukti.
He heartily wants to help those students over there who are needy. He genuinely wants to contribute to the betterment of society. Arghyajoy is very happy and his family also is feeling very relieved. This job in the current economic scenario seems to be a much-needed relief for the family.
The Success Story of Ishita Chakraborty
Bringing another wonderful success story of  Ishita Chakraborty in 2020 in the TSS project under Mukti.
Ishita Chakraborty was born in Hooghly in the district of  West Bengal. From childhood, she was very ambitious and studious. She has 3 members in her family. She lost her father in 2015 due to cancer. She was really depressed by then. Her mother became the only sole earner in the family.  Her father was a LIC agent. Despite many obstacles and disadvantages, she wants to continue her studies.  She got disheartened many times. She immensely works hard and she has strong willpower that can make any hardship disappear into thin air. Her dream is made up of pure elements that can help any needy person desire whatever she wants. Her aim is to become a teacher in the near future.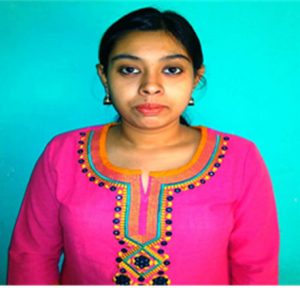 She has an elder sister who had already completed post-graduation. To give financial support they were giving tuition through a coaching center. Besides this, Ishita joined a computer center as a computer instructor.
Presently she enrolled in B.Ed. Degree in Khamargachi B.Ed. College, Government-sponsored under Burdwan University in 2020. Ishita passed the Madhyamik Examination with a 76% score from Satyabrata Balika Vidyalaya in 2013 and the Higher Secondary Examination  82% score from Guptipara High School in the year 2015.
Ishita started to receive sponsorship from Mukti in 2015 when she was pursuing her BA 1st year. At the same time her father had passed away she was very much saddened by this situation! During that time she heard the news of the Mukti scholarship from one of her seniors. She applied and after her interview process she got selected and her sponsor was Mrs. Gouri Sen. She has been receiving sponsorship from Mrs. Sen till the graduation is completed. She got support from Mrs. Sen for 3 years. In the year 2019-20 she got a scholarship from Aiducate Now. She expressed that both the financial support from Mrs. Sen and Aiducate Now motivated her to concentrate on her studies and will always be thankful to them. The student has made her sponsors and Mukti proud.
She expressed her acknowledgment towards her sponsors. Her story inspired all TSS students to become good humans and be self-dependent. She did not stop paddling until that person reached her destination. A similar thing happened with Ishita. Our beloved Ishita is a golden person now.
Since her involvement in Mukti, she is also pledged to serve society and maintains her duty solemnly….. Mukti is very proud of her association and commitment. We wish her an amazing happy life with goals accomplished gently.