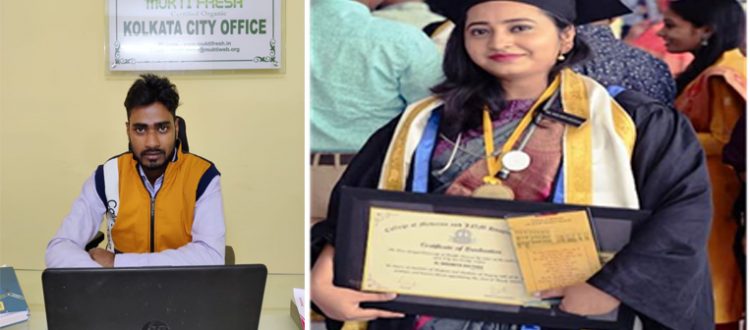 Success Stories of the TSS Alumni Students of 2020-21 (Part III)
Success Story of Jaydeb Sarader
Jaydeb Sarader, another brilliant TSS(Talented Student Sponsorship) student of Mukti, is an Alumni of the academic year 2020-21. Having a positive outlook and trust in him made a great way in his career. Let's read his inspiring story of success.
Joydeb was born in a native village in Raidighi in the district of South 24 Parganas in West Bengal. He grew up facing difficulties in his extended family. His father is involved in a project with Mukti. From childhood, he was highly ambitious and very keen about his pursuit.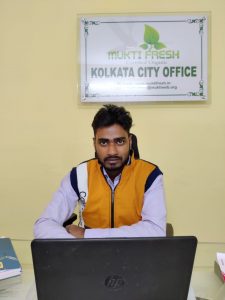 He appeared in the Madhyamik examination from Nagendrapur Hemantakumari High School in the year 2013 with a score of 73% and appeared in Higher Secondary examination in the same school in the year 2015 with a score of 77%. After passing HS he drops  2 years to prepare himself for the JEE exam for engineering studying under Pathfinder in Hazra.
In 2015 he appeared in JEE and got enrolled in B.Tech in 2017. He associated with Mukti in the year 2013 when he was reading class XI. Until he needed support for his studies. He heard about Mukti's scholarship from one of his nearest friends and applied for the post. Eventually, he got selected by Aiducate Now. He has been receiving sponsorship for 7 years.
After getting support from Aiducate Now he successfully completed his B.Tech degree from Budge Budge Institute of Technology in 2021. He felt himself one of the participants of the TSS project. Such a long period of support made him very lucky.
Joydeb plans to pursue MBA degrees in the near future and also wants to appear for the examination of CAT. But at the moment he is focused on supporting his family financially. He expressed his happiness to his sponsor.
His hard work and brilliance reached him to a great opportunity. Currently, he is working for  Mukti Fresh as a System Administration, Digital Marketing and Management Trainer. We wish him all the best for his future and also wish that he accomplishes his dreams successfully. Mukti will always remain at his side and support and motivate him through all possible means.
Success story of Moumita Sultana
The story of Moumita Sultana, an Alumni of Mukti's Talented Student Sponsorship program of the year 2020, is a story of inspiration. Moumita's story of success is an example of discipline, hardship and strength for all the students.
She was born in a remote village, Sagardighi at Murshidabad in West Bengal. She belongs to a nuclear family with her parents and a younger brother. Her father Manirul Islam was involved in seasonal farming in his own land throughout the year. Her mother Rashia Sultana worked as a Para-teacher in a primary school. She has an elder brother and he is doing a paramedical course under an institution. The story started during that time when she passed higher secondary.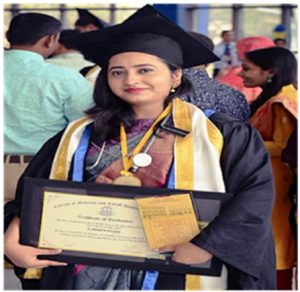 Moumita had studied in the Al Ameen Mission from standard V to XII. She scored brilliant marks in the Junior and High Secondary board examinations. She appeared in Madhyamik standard with 88% from Baharagachi High School in the year 2012 and appeared in Higher Secondary with 82% from Howrah Sangha Adarsha Balika Vidyalaya in the year 2014. After schooling, she decided to enroll in a Medical course. Being a farmer it is very difficult to manage the total expenses for Medical study for her father. She was searching for the source of light and how to overcome this situation. She left a 1-year gap to prepare her for the course. In the meantime, she has taken preparation for West Bengal Joint Entrance Examination from Al Ameen Mission for Medical studying. During the time she got help from Mission Authority. With assistance, she got a chance to study with ranked 1111. Eventually, she got admission to the College of Medicine and GNM, Kalyani in the year 2015.
Since their poverty, her parents are fighting against odds and still smiling, still dreaming big for their daughter. Her parents' struggle inspired her to be focused and determined in her career. But Moumita never forgot to try to find out the way.
While Moumita was studying MBBS 1st profession she got a stipend from a foundation named "Fair & Lovely" . .Somehow she had managed it for the first year. She was searching for an opportunity to get support for her future studies. While she was studying in MBBS 2nd profession, she heard the Talented Student Sponsorship program announcement from one of her seniors who is already a participant of TSS. She applied for the Mukti scholarship. After the selection procedure and interview process, she got selected. In the beginning, she was selected by Late Dr. Dibyendu Sengupta. Mr. Sengupta was sponsoring Moumita from 2017 – 2018. With the help of benevolent support, she appeared in the final year. In 2020 she successfully completed the MBBS course with the sponsorship support of Mr.Somnath Sengupta from Mukti.
With the assurance of all support from both of the sponsors she has completed her course successfully in 2020. Currently, she is doing Houstaffship in Paediatrics from the same college. She joined here in March 2021. This is for 1 year and after that, she will get preparation for NEET, PG. She wants to be a Neurosurgeon and will help poor and needy people.
She is said to be very thankful to her sponsors for giving this support. She would not be able to pursue this course. They have supported me a lot.
We wish her all the best for the future and also wish that she accomplishes her dreams successfully.