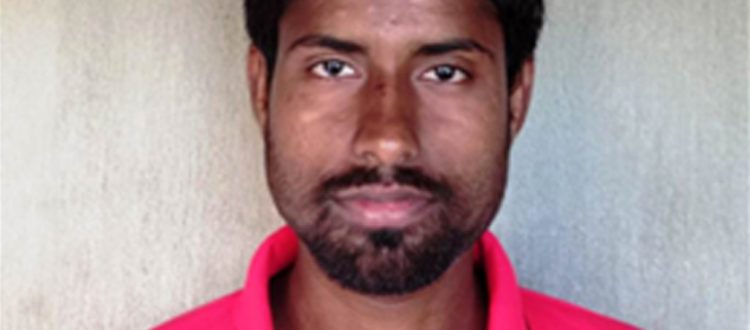 Success Stories of the TSS Alumni Students of 2020-21 (Part II)
The Success story of Rijiya Parvin
Rijiya Parvin, a girl blessed with extreme brilliance and talent, has an inspirational story to become alumni of Mukti Talented Students Sponsorship Program of session 2020-21.
She was born in Goghat in the district of Hooghly in West Bengal. Rijiya completed her schooling from her locality. She passed the Madhyamik and Higher Secondary examination with 90.71% and 88.20%. She was loved by her teachers for her sincerity, hard work and efforts to become a good student. Rijiya's family consisted of her parents and a sister. Sk Abdul Rahaman, Rijiya's father, is a daily laborer and the sole earning member of his family. His father was hardly able to pursue her education after school. Rijiya has a strong ambition to become a doctor and stand beside her family. She wants to pursue MBBS and become a doctor. Jiraiya's father was unable to bear her educational expenses; Rijiya sought guidance from seniors in the village and borrowed books from them for her studies.
At the same time, she came to know from some of her seniors about the Talented Student Sponsorship Program of Mukti and she applied Mukti for sponsorship. She got a chance for a scholarship and was selected by Mr. Padmanava Sen. Mr. Sen was sponsoring her for two years. However, it became very difficult for her to meet the educational expenses and accommodation expenses while staying in the hostel. It was a cause for worry, and she felt that she might have to discontinue her studies.
Rijiya got a scholarship from Mukti in the year 2018-19 and currently, she completed the MBBS course successfully in the year 2020-21.
She completed the MBBS course from Calcutta National Medical College and is doing an internship from here. In the future, she wants to study PG and now she is preparing for it.
Rijiya felt that she would not be on the journey if Mr. Padmanava Sen had not supported her through Mukti. She is very thankful to Mr. Sen. Rijiya herself wishes to support needy students in the future.
We wish her all the best for her future and also wish that she accomplishes her dreams successfully.
The Success story  of Hiranmoy  Mondal
Hiranmay Mondal, another brilliant Alumnus from a remote village of Joynagar, has an inspiring story as a scholar of the Talented Student Sponsorship Program of MUKTI. Hiranmay came from a remote village of Joynagar. He faced severe sustainability issues such as poverty, not getting enough good quality education.
His father is a farmer and her mother is a housewife. Hiranmay has been an obedient student and wants to stand for his family. It was becoming so hard to continue the expenses of his studies of him. Despite all adversity, his parents are very supportive and encouraging towards their son's studies. He got to know about the Mukti TSS program from his close friend. He was associated with Mukti from 2017 to 2020. He has utilized the amount of sponsorship for his education by paying fees, buying books, tuition fees of his private tutor.
Hiranmay was a very talented and brilliant student. Hiranmay has become successful in his Secondary standard in 2013 and Higher Secondary standard in 2015. He scored 67% in Madhyamik from Kaorakhali Nakul Sahadeb High School and 61 % in H.S standard from Krishnachandrapur High School. He passed B.E with 63% from Jadavpur University in 2020. He is now wishing to get a job and then pursue M.E from IIT Mumbai.
He said that Mukti has helped him a lot to support him. He will never be able to make his journey complete without his sponsor Mr. Ramesh Kacholia. He thanked Mr. Kacholia wholeheartedly. He has the ambition to complete his higher studies in Mumbai. He is very thankful and grateful to Mukti. In his words, he would never have completed the course successfully without the help of Mr. Ramesh Kacholia.
Hiranmay has seen his father protecting them and running his family from the very childhood. He has a strong motto to get success in life. Hiranmay is a very good communicator and well-behaved boy. We wish him to be successful in life and hope to be a kind man who will assist our society.