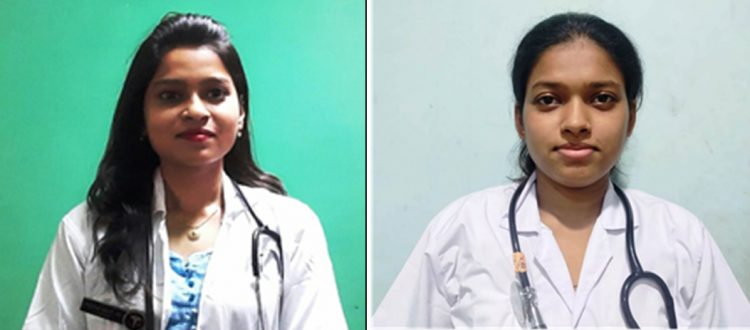 Success Stories of the TSS Alumni Students of 2020-21 (Part I)
Back in 2006, Mukti launched TSS (Talented Student Sponsorship) program with a mission to help poor but meritorious students pursue their dreams of venturing into different fields of education. Since the inception of TSS, Mukti is having 302 alumni students. Like every year, this year too, 21 exceptional students have earned new opportunities for themselves through the TSS program. Their stories are amazing and at the same time inspiring. Mukti will share these stories with you serially.
The Succession of Tania Sarkar
Tania Sarkar is another brilliant Alumni of the Talented Student Sponsorship Programme. Her success inspired all TSS scholars during this period. We are very much proud of her work.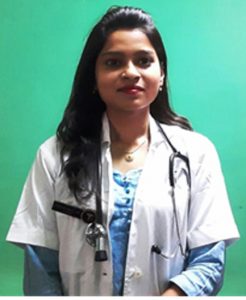 Tania Sarkar was from a village, Lalgola at Murshidabad in West Bengal. She was raised in a nuclear family with her father Monsur Ali and her mother Taharima Khatun. Her mother was an ICDS (Integrated Child Development Service) worker. She was working there as a teacher at a pre-primary school. Her father once worked as a building contractor but now he has been suffering from cancer. She has an elder brother who is doing a private job and besides this, he is involved in education for higher studies. It was becoming a challenge for Tania but she had taken it as a priority. The annual expenses of the study were so huge that her mother could not bear them. She decided to give a few tuitions. For additional support, her family took an education loan. The rest part has been provided by her mother. She was determined to become a reputed doctor.
Tania associated with Mukti when she was in the 2nd profession of MBBS degree. She studied at Al-Ameen Mission. Tania appeared in the Madhyamik examination with 87% from Baharagachi High School in the year 2011 and appeared in Higher Secondary with 77% from Bhasaipaikar in the year 2013.
From the beginning, she was focused on her aim. So she got enrolled in Al-Ameen Mission for an MBBS course. She prepared very well and qualified. In 2015 she appeared in West Bengal Joint Entrance Examination with rank 427 and got enrolled in Medical in Calcutta National Medical College. She was very apprehensive about completing her studies because of the financial condition of the family. During the time when she came to know about Mukti's talented student sponsorship program from one of his seniors in the hostel, she applied for the scholarship. After qualifying for sponsorship through the TSS interview process, Taniya was selected by Mrs. Maitryee Dey. She received sponsorship for 4 years. With the benevolent support of Mrs. De, the student has successfully completed the MBBS course in 2020.
Recently Tania is doing housestaffship from the same college. After this, she wants to do postgraduate and most of all she wants to be a Gynecologist. The student is very thankful to her sponsor for motivating and inspiring. Taniya's story of success is an example of discipline, hardship and strength for all the students.
We wish Taniya all the best for her future and also wish that she accomplishes her dreams successfully. Mukti will always remain at her side and support and motivate her through all possible means.
The Success story of Marufa Khatun
Marufa Khatun, an aspirant student who began her journey from Patharghata, had a positive outlook. She completed her schooling at Guti Udaychand Vidyamondir in the year 2014 and got through the entrance of MBBS in Calcutta National Medical College in 2016.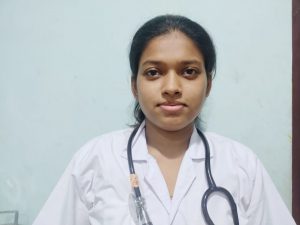 Continuing the MBBS course for almost four and half years was a great challenge for Marufa. Her father was the only earning member of her family. Her father runs a small food stall in his locality and maintains the family. The course demands high expenses in a few semesters which was a major concern for Marufa and her parents. Marufa has two brothers and they are studying now in a nearby school.
She came to know about TSS from her friends and applied for sponsorship. She was selected by Mr. Ramesh Kacholia and associated with Mukti in the year 2016-17 while she was pursuing MBBS 1st profession from Calcutta National Medical College. Mr. Kacholia supported her from her 1st year of MBBS to the course completion. The sponsorship acted as a big relief for her. After selection in the Mukti  TSS Program, she was partially financially secure, focused on her studies and able to complete her course in 2020-21.
Marufa is currently working as a paid intern at Calcutta National Medical College. Soon, she wishes to start practicing and pursue MD after a year. Her future plan is to be a reputed doctor and a good human being as well. We wish that she accomplishes her dreams successfully.