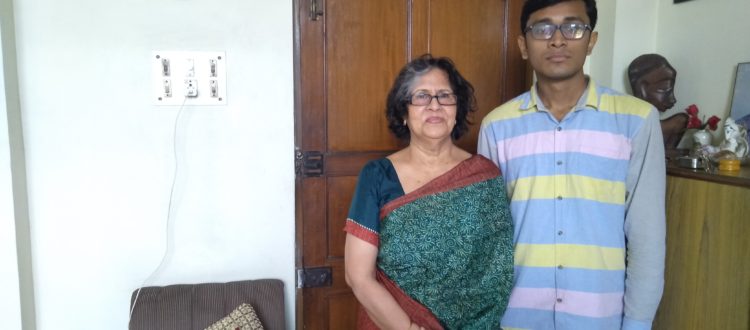 Student-Sponsor Meeting in TSS Project
Through the Talented Student Sponsorship (TSS) project, Mukti provides an opportunity to those needy yet meritorious students to complete their higher education. This was feasible due to the continued financial support lend by Mukti well-wishers fulfilling the educational dream of students in the TSS project.
Mukti always encourages and arranges for at least one meeting between student and sponsor once a year. Students eagerly wait every year for this day and feel enthusiastic to meet the person who is standing beside him/her to progress to a successful career.
On 14th December, 2018 a sponsor-student meeting was organised between, Mrs. Anuradha Basu Roy and her sponsored student, Sibashis Paul in her residence at South Kolkata.
Sibasish is currently a student of final year, English Honours in Dinabandhu Andrews College.
Mrs. Basu Roy is from Mukti Australia and has been sponsoring Sibasish since his graduation. This was the first time they met each other.
The meeting went very well. Sibasish shared his future plans and his family background. Mrs. Basu Roy encouraged him and assured assistance in the coming days.
Currently there are 117 students and 49 sponsors in Talanted Student Sponsorship (TSS) program. We request to all the sponsors to try meet their sponsored students once a year which will inspire and motivate them in the long run.