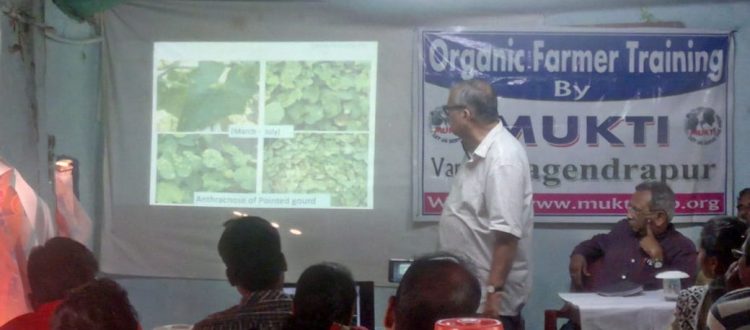 Seventh Advanced Training for SAM Farmers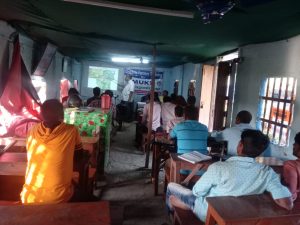 Mukti has adopted a ToT (Training of Trainers) model and has been organizing advanced training skill development of organic farmers. These trainings started in August 2021. Since then, five trainings have been conducted on five types of organic fertilizers, and a sixth training on the use of government-approved safe chemicals in organic farming has also been completed.
The latest (seventh) training was completed on 15th November 2022 at Mukti SAM (Sustainable Agricultural Movement) office with the participation of 24 organic farmers. The training was on the prevention of vegetable diseases following organic methods.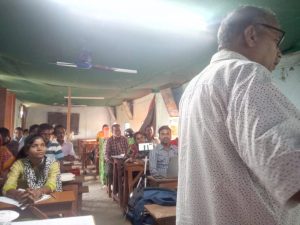 The trainer, Professor Indrabrata Bhattacharya, is associated with Kalyani University and is a renowned academician in the agricultural sector. He made the farmers aware of soil-borne, seed-borne, and weather-borne plant diseases. He discussed these diseases and their preventions and remedies in detail through demonstration videos and photos.
Mukti will continue to organize such advanced training for the benefit of organic farmers.