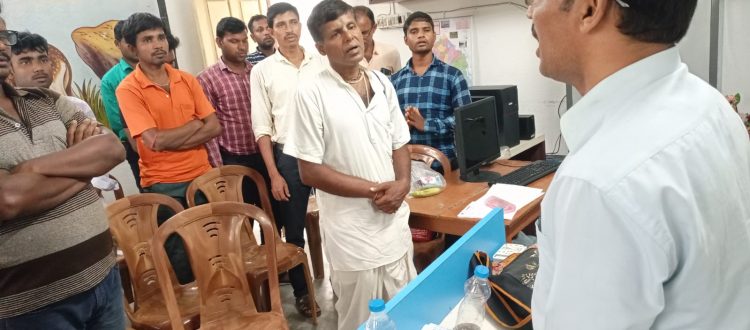 Second Phase of Value Education Training for MSS Teachers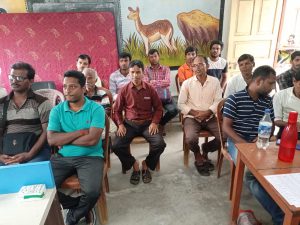 Mukti organized the second phase of the value education training program for the teachers of MSS (Mukti Support Schools) on 27th August 2022 at Raidighi. 16 teachers of Damkal, Purba Sridharpur, Baradanagar, Jogendrapur, Purba Jata, Uttar Kankandighi, Gilarchat, Sonatikari, Jaykrinapur, Santosh Nagar MSS participated in the training. The training program was conducted by Mr. Satyajit Giri and Mr. Bimal Khan – MSS project coordinator.
Through the group discussion, it was discussed what other responsibilities teachers have towards their students besides teaching like – 1) A student is absent for a long time, what should the teacher do in this case? 2) A student is not paying attention to the lesson, what to do as a teacher, etc.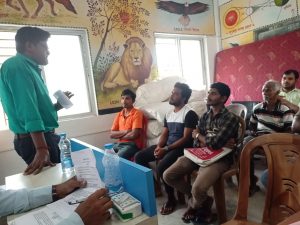 Student absenteeism – Academic success depends largely on student attendance at school. School absenteeism is a considerable problem generally related to higher dropout rates, poor academic achievement and school lag. Through the group discussion the teachers are instructed to determine the frequency and causes of student absenteeism and how can they make the students interested to attend school regularly. After the discussion, the most common reasons for non-attendance were found – illness, poverty, bad weather, too many distractions, mental health (family problems, poor grades), menstrual circle, child marriage, lack of motivation etc.
The measures for preventing absenteeism the teachers had to find out some solutions –
Encourage Every student – Every student is not the same. Poor grades and failed attempts tend the students to discourage education. Instead of demoralizing them for their performance, encourage them to do better. Teachers were told to try to instill confidence in them and make them realize they are worth it.
Extra-curricular Activities – All work and no play make a student dull. But, if the school incorporates extra-curricular activities in its curriculum, students will be excited to go to school. Different clubs and classroom activities should be offered for recreation.
Positive Environment – Creating an environment free from bullying and harassment will help a lot. When students feel they can walk in the hallway without being intimidated, they will not skip school. Make sure to recognize the early signs and prevent them from happening. A safe and positive environment will bring about a change indefinitely.
Extra Support – Sometimes students cannot afford to come to school due to financial reasons. The school must reach out to those in need, and help them every step of the way. Make those extra supplies available for them so they do not feel lesser than any kid.
Make Learning Fun – Do not go for boring and traditional methods of teaching. Students hardly grasp anything from them. They should not mug up everything but understand it clearly. Try to incorporate exciting methods and include every student. Involvement in the class will make students enthusiastic and regular.
Keep connected with Parents – Absence for health reasons can be established by phone calls to parents and, when parents could not be contacted by phone, house visits can be conducted. In cases where the absence was due to some serious reasons (like child marriage) or the motive was unknown, a group of project assistants can call the parents or guardians of the child to establish the reason can visit the student's house and if needed can also ask the help of the police.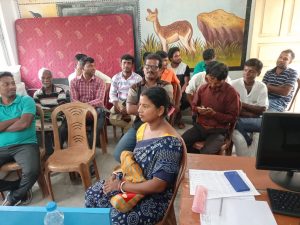 Lack of attention – The hardest and most responsible job of the teachers is to keep the child stay focused in the classroom. There are several ways for students to distract in the classroom as a result they don't find any interest to join the classroom. In such cases, the teacher needs to make the child active and interested by implementing some study and non-study methods. To improve the attention of students in the classroom the teachers will have to try to make the environment challenging and provide various curiosity to learn tricks, methods, and important questions for exams. For example – teachers have to give individual attention to every child, including physical activities in the curriculum, provide a certain time of a break to the students during classes, remove visual distractions, play memory games, rate tasks etc. As a teacher, one can take measures to help improve the concentration of his/her students. All it takes is a little extra thought and work on the teacher's part to bring significant change to his/her students.