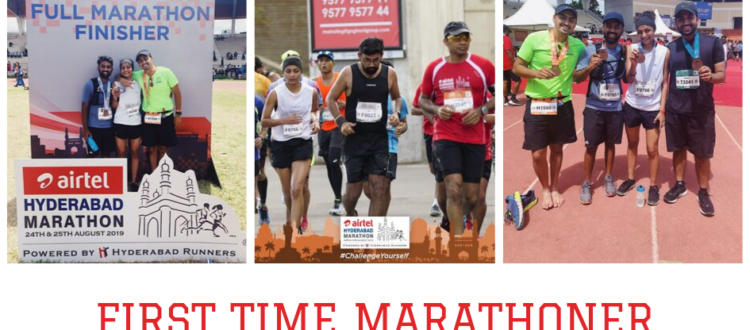 Running for a Cause , Running for Life : First Time Marathoner Raises Fund for MUKTI
Aditi Kumar a 22-year-old budding athlete, along with her best friends – Sarvesh, Devansh and Sanjeev – participated in the Airtel Hyderabad Marathon earlier this year to raise fund for MUKTI.
Aditi and her friends used their platform to raise over Rs. 7000 for MUKTI through generous donations from friends, family and well-wishers. The funds raised by their run will contribute to two of MUKTI's projects – women empowerment and environmental conservation. The first project provides women with interest free loans and support to start their own businesses – so far supporting over 5000 women, many of whom lack access to education and resources and are subjected to human trafficking. The second project promotes sustainable agriculture in the Sundarbans – employing women to help convert deforested land into crop plantations and solar farms.
Although this was Aditi's first marathon, it was not her first fundraiser. Aditi has raised funds for Shanti Ashram in Coimbatore and a number of other grassroot projects in India. She is extremely grateful to every single person that has contributed their efforts to helping others. The need for project funds to support vulnerable people is needed now more than ever and Aditi believes that she can contribute helping others by raising awareness and funds through sports. She highly spoke of MUKTI saying that MUKTI  helped her find the strength to finish such a difficult marathon, because she was running for something much greater than herself.
Aditi encourages more young women to take part in sports. Her message to all women: If there are no girls playing on the field, then be the first one. You have everything you need to be out there. It's not about being the best at a sport, it's about doing what you love. Take the first step and go at your own pace. Most importantly, have fun and be confident. And once you find your voice, use it to help others along the way.