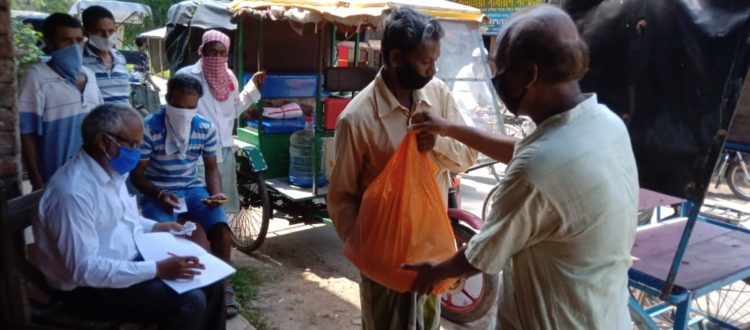 Relief program by Mukti at Subhasgram for Essential Commodities
The current COVID-19 pandemic has been devastating at many levels, mostly the lower income groups of the society. Mukti is thinking about how to support these vulnerable people during this unprecedented crisis and have taken necessary initiative to set relief programs.
Like many of the relief programs of Mukti at Sunderban area, Subhasgram (Dist.-South 24 Parganas) and is under Rajpur- Sonarpur Municipality, is also getting benefited by Mukti during this hard times.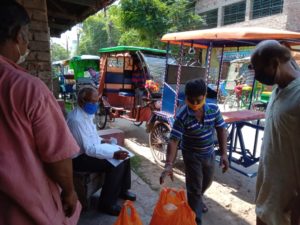 40 families who earn their livelihood by pulling the rickshaw was the main target population of Mukti. Due to lockdown they are not earning anything and now they are at a miserable situation. To each of these 40 families, Mukti has provided Rice-5 Kg, Dal (Lentils)-1 Kg, Salt-1 Kg, Potato-2 Kg, Muri (Puffed Rice)- 500 gm, Soap-1 piece, Mustard Oil-1Ltr. and Mask-4 pieces.
Mukti is always thinking about the helpless during this hard time and is ready to extend their helping hand towards the needy.