Project Breathe Consortium
Corona Virus has mutated thrice to a worse form and announced its re-emergence bringing in the second wave of Covid-19. It has pushed so hard that West Bengal has been left gasping for oxygen cylinders and ICU beds for COVID patients. The rising number of Covid cases has put a massive strain on the state's healthcare system. Relatives of the Covid patients are running from pillar to post for treatment as beds in several hospitals in Kolkata are unavailable. Moreover the deficit of oxygen has made the situation more critical. Life is crying for help as death is ruling all over the society.

To save human civilization, Mukti in association with other 5 NGOs joined hands and established a consortium named, "The Breathe Consortium".  The members of this consortium are US-based Bay Area Prabasi (San Francisco Bay Area) and Kolkata Foundation (NJ), and Kolkata-based non-profit organizations Rural Health Care Foundation, Kolkata Gives and Mukti. Mukti and RHCF are taking care of operations in Kolkata and West Bengal villages.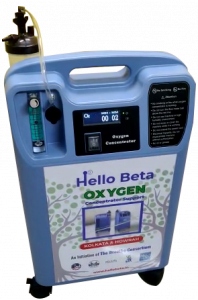 Through this initiative Mukti is providing oxygen concentrator, oximeters,Covid medicines approved by WHO, sanitizers, masks, gloves and other medical requirements. Patients can get support through the free rental basis Oxygen concentrator with a proper call center 96 96 022 022 and a portal called hellobeta.in.  Mukti is equipped with 1,000 oxygen concentrators.
Since the first wave of Covid- 19, Mukti has started online services for senior citizens through http://hellobeta.in/  . HelloBeta is a 24×7 staffed call center set up for the senior citizens of Kolkata. Senior citizens can order medicine, food, online doctor consultation service and even can hire hourly service provider "Beta" for Aiya (Nurse) service, doctor's office visit, banking or other official work etc.
Mukti is supporting hospitals, health care centers, small NGOs, clubs and even individual families. Mukti to serve the Covid patients of Kolkata, Howrah, suburban, and villages has already launched 100 such centers.
To stretch the facility to many more people Mukti is requesting for your help.