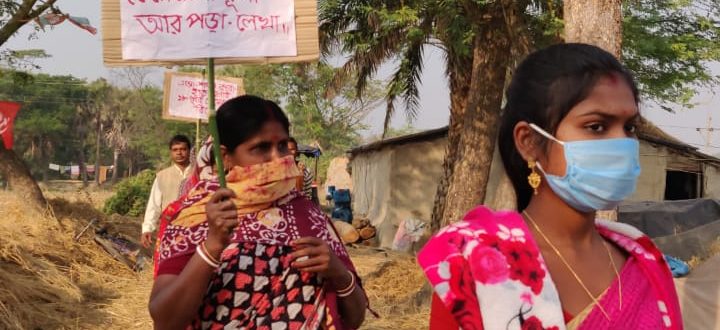 Pledge – Taking Ceremony on "Sankalpa Diwas" of Mukti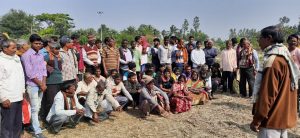 Mukti appealed to everyone to unite and fight against social evils and motivated people to involve themselves to act for the well being of the society through pledge taking ceremony on "Sankalpa Diwas".
The aim of the ceremony was to encourage farmers, women and teachers to spread awareness.
Serial

 Number

Name of the

 group Member

Subject
1
Mrs.Swapna Mondal
Prevention of child marriage, and women trafficking
2
Mr. Vivek Das
Tree plantation and village beautification
3
Mr. Barun Kayal
Public health
4
Mr. Bimal Khan
Stop illiteracy
5
Mr. Panchu Gopal Halder
Elimination of drugs
6
Mr. Gofur Molla
Conservation of safe drinking water
7
Mr. Rajat Mondal
Conservation of  the Mangrove
8
Mr. Balai Borui
Plastic free society
9
Mr. Sourav Kayal
Poison free food through organic farming
10
Mrs. Amuna Mondal
Empowerment of women
11
Mr. Pintu Halder
Cleanliness of environment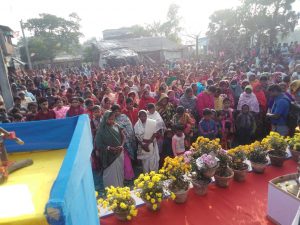 One pledge was taken by all presented there – We will share our surplus materials with our neighbors who are in real need.
Mukti believes no act is too small as long as we are bringing awareness to these critical issues and continue to build a healthier society. Mukti is hopeful that in future days many people will express their interest to be a part of this awareness movement.