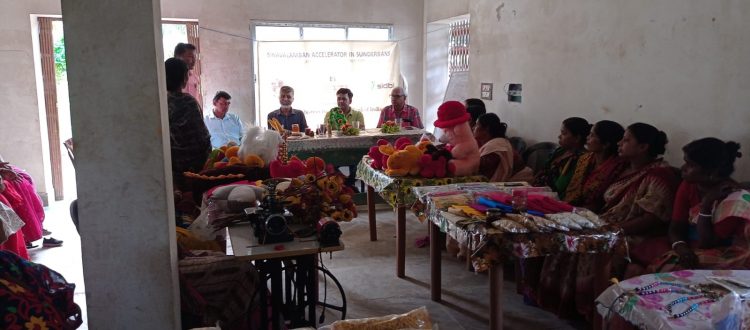 Personnel from SIDBI Visited SWAS Training and Business Units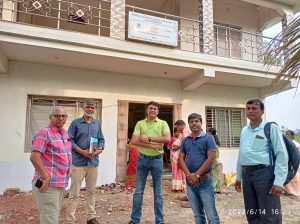 From February 2021 Mukti has started operating the SWAS (Swabalamban Accelerator in Sundarban), project. Mukti has aimed to empower 1000 MCDF members of Mathurapur I and II, Patharpratima and Kultali block through income-generating skill development training in two trades – handicraft and food processing. To date, 888 trainees have completed their training.  Mukti has helped 500 women with business support kits to start up their businesses. Among them, 50-60 women are generating income by producing marketable products.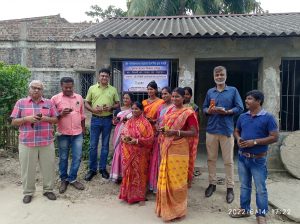 Mukti
On 14th June 2022, two personnel from SIDBI (Small Industrial Bank of India), Mr. Sourabh Bajpeyi- DGM and Mr. Bikash Paswan – ASM-FI have come to visit the SWAS Training Center and Business Units. Mr. Anindya Sen – the Domain expert assists them throughout their visit. They have interacted with the trainer and the trainees and observed their produce. They have attended a meeting with the beneficiaries at Kopat center and have bought some food items and soft toys from them. They have expressed their happiness and satisfaction after visiting the centers.
On 15th June they take a tour to Mukti Gram to see the other project sites of Mukti.