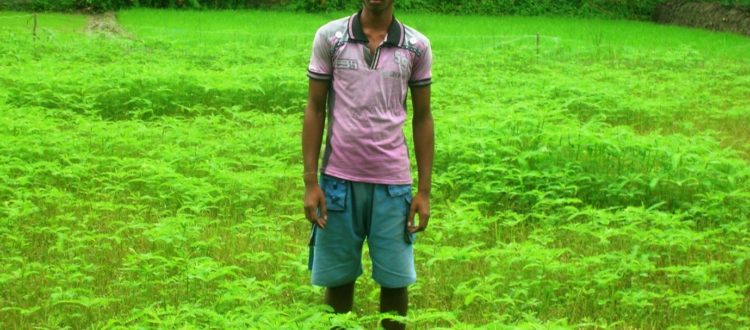 Partha Mistri inspiring other farmers to adopt organic farming
Name: Partha Mistri
Village and Post Office: West Jota
Thana: Raidighi
District: 24 South Parganas.
Partha owns 2 Bigha of farming land. His association with Mukti family helped him to realize the necessity and importance of using Dhonchey as organic agriculture; this made his farming occupation self-sustaining and very effective. Now, Partha earns a reasonable amount to feed his family. He is well known in his village as a successful young farmer. He now inspires and encourages other farmers to use organic farming as a successful crop production technique.
With the help of other NGO's MUKTI regularly conducts training organic farming techniques. This is MUKTI's aim to build a strong knowledge-base on organic farming and sustainable agriculture techniques among needy farmers of India. You can also be part of that by sponsoring such training. Visit our donation page for more details.