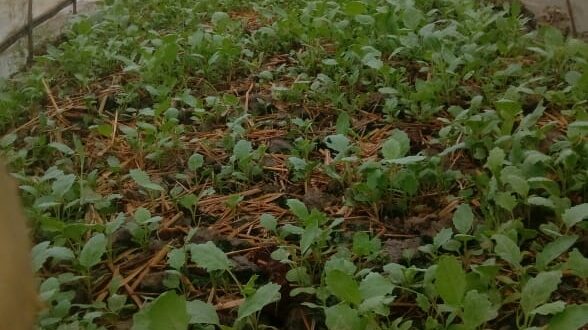 Organic Vegetable Farming of Mukti: A Healthy Approach to Mankind
Mukti is offering safer and better foods that are produced through more ecological and authentic measures by local systems thorough the organic vegetable farm at Purba Sridharpur.
Synthetic pesticides, antibiotics, growth hormones, application of genetic modification techniques (such as genetically modified crops), sewage sludge, or chemical fertilizers are not used during farming of these vegetable. Organic fruits and vegetable contain more vitamin, minerals, calcium, sodium and many more nutritious value than conventional fruits and vegetables.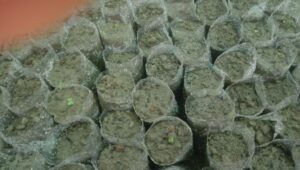 Mukti is cultivating two types of vegetable – 1) General vegetables – Kohlrabi, Cabbage, Cauliflower and Beetroot and 2) Rare vegetables – Broccoli, Capsicum, Zucchini, Cherry Tomato etc.
These vegetable can only be cultivated in high lands. 13 farmers from Purba Sridharpur who owned these types of high lands are selected for the organic farming. Each of them was provided 4- 5 Kathas of land. Mukti has an aim to include total 20 farmers in this pilot project. It will take 2-2.5 months for the plants to produce vegetables. After production, the general vegetable will be used for consumption and the rare vegetable will go for sell in local markets at a low cost.
These 13 organic farmers are working under "Food for Work" project. They are receiving a monthly allowance and dry ration from Mukti
With Mukti "AID" and "Kolkata Foundation" are standing together with all their support for these needy farmers and helping them to grow for better future.