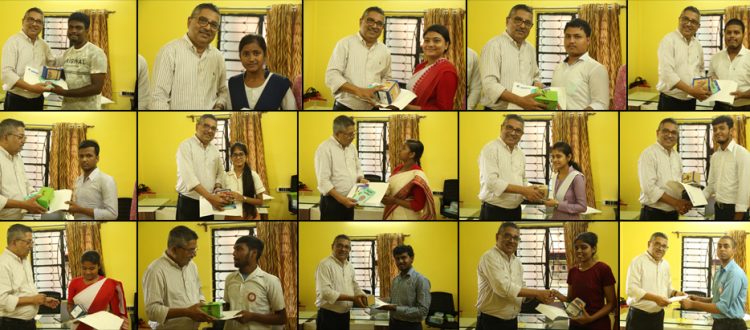 Operations Director Felicitated Mukti TSS H.S Students of 2022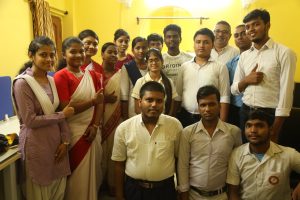 Mukti Operations Director Mr. Soumitra Bose has felicitated 15 TSS (Talented Student Sponsorship) H. S passed out students on 25th July 2022 at Mukti City Office, Garia, Kolkata.
Extreme poverty and adversities cannot suppress the insatiable spirit of all these students towards their studies. With the help of their sponsors and Mukti, they have scored brilliant results in the Higher Secondary Examination, 2022. Mukti is proud of them.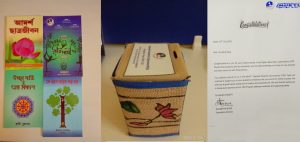 Mukti organized the facilitation program to honor their hard work and motivate them further. They have been gifted 4 books, an achievement certificate and a container made of jute with a slit in the top to save money. This container has been gifted to them to make them understand the importance of saving for the future. They can also use the saved money in the future to help a needy person and thus can serve Mukti's motto to grow some sense of responsibility among the students. Mukti has arranged lunch packets for all the students and their parents.
Mr. Bose encouraged the students with his motivational speech and also shared his own experiences of his studenthood. He expressed his pleasure to have them in the Mukti family.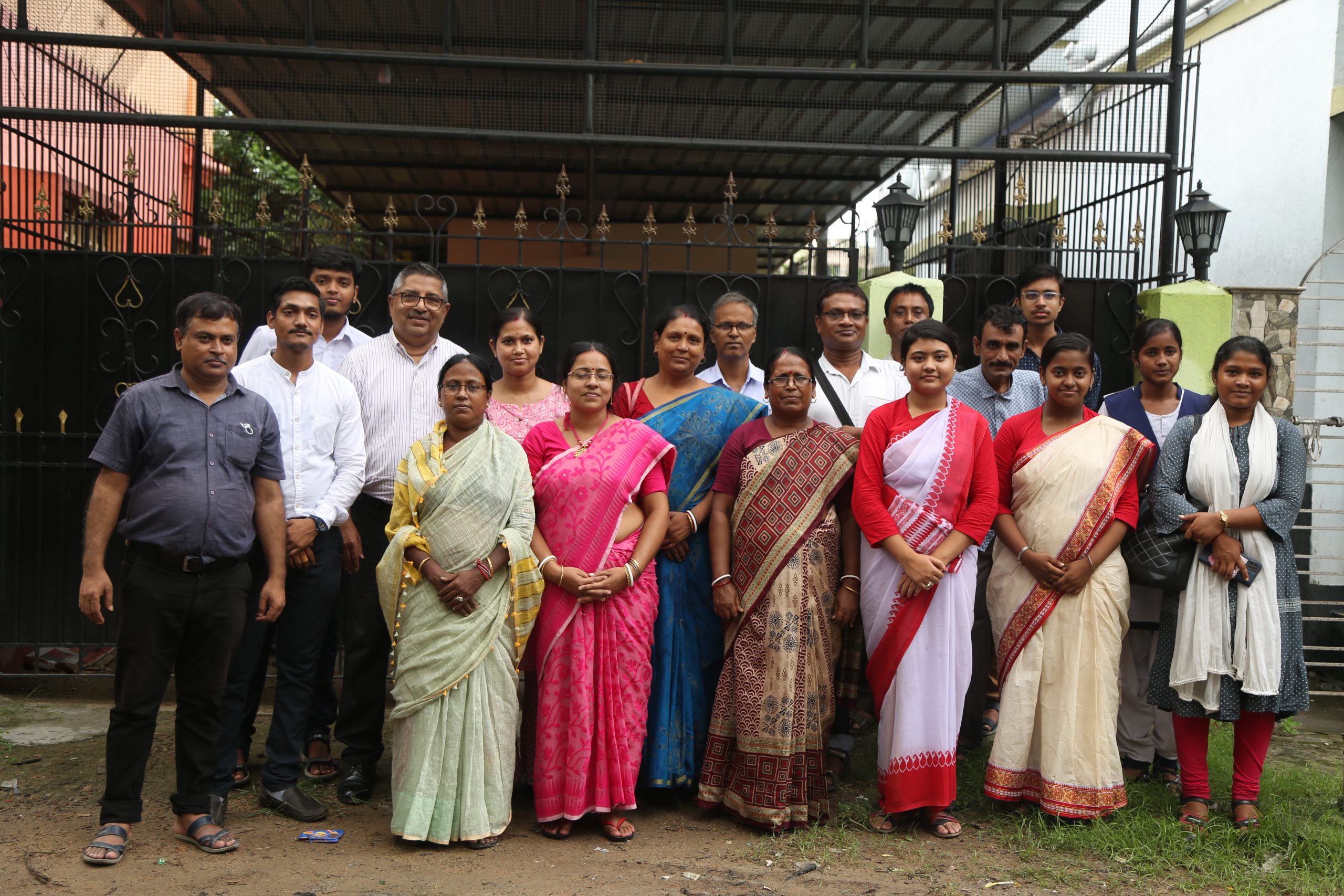 | | | |
| --- | --- | --- |
| Sl. No. | Name of the Students | Percentage |
| 1 | Susmita Bera | 87.6% |
| 2 | Suniti Ghosh | 96.6% |
| 3 | Tanmoy Das | 95.2% |
| 4 | Soumyadeep Giri(10th position in WB) | 97.8% |
| 5 | Sankhadeep Giri | 88.2% |
| 6 | Debajyoti Halder | 95.6% |
| 7 | Rakhiaj Molla | 95.2% |
| 8 | Tanwi Podder | 85.4% |
| 9 | Poulomi Vidyanta | 90% |
| 10 | Bina Das | 89.2% |
| 11 | Souvik Ghosh | 86.4% |
| 12 | Sritama Bhowmick | 96.8% |
| 13 | Arnob Saha | 90.6% |
| 14 | Tanu Jaiswal | 93.2% |
| 15 | Soumyadip Pattanayak | 96.6% |