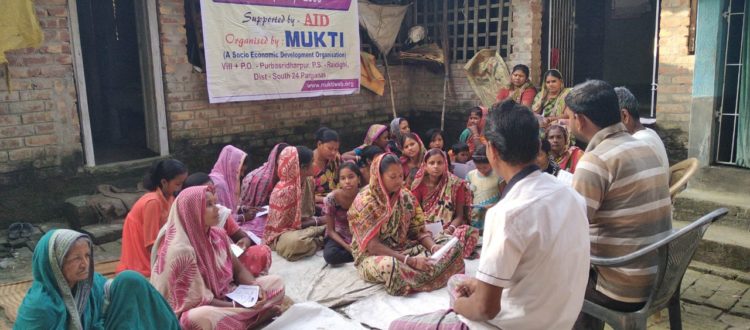 October RTI meetings of Mukti
Mukti conducted RTI (Right to Information) meetings on 23rd and 27th of October 2018 in two villages of South 24 Paraganas. The RTI meeting were held in two places of Kankandighi -Purbajata Tarakmondal ghari, Mothurapur –ll & Paschim Moyrapara, Mothurapur-ll. At both the venue there were 43 & 33 villagers present respectively with majority being women attendees.
The meetings were organised to make the villagers aware about their citizen rights. The discussions focussed on the different policies by the Government – Oldage pension, ration card, widow pension, law against child marriage, RTE (Right to Education), & Forest Act. They were also made aware that girl should be given the right value and respect in the society. Lastly, the meetings concluded after highlighting the various development policies on girl child by the Government.
Villagers were asked to file RTI application with the support of Mukti. Mukti believes empowering citizens at the bottom of the pyramid for a sustainable growth of the nation.