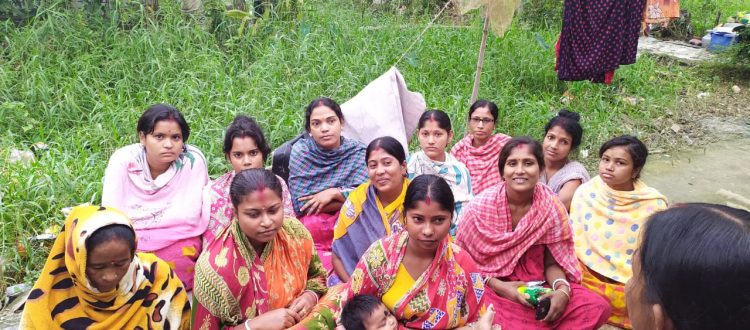 New Members are concentrating as Mukti SHG
All self-help groups are based on the fundamental principles of "helping each other" and "unity is strength". Mukti MCDF also works under this principal. The success of Mukti MCDF is totally depends on its members. Their hard work and discipline are motivating hundreds of other women to join Mukti MCDF.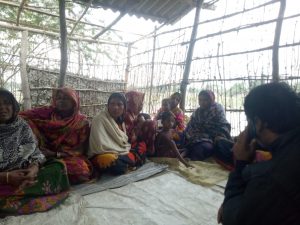 Mukti MCDF is growing day by day. Last week there were 17 SHGs in Deulbari Branch and this week one new group joined. Today there are 180 members in Deulbari Branch under Kultali Block.
Mukti started to form SHGs at Kakdwip Block from the month of August. Mukti formed 8 groups in August, 9 in September, 12 in October and 9 in November. These groups consist of 3 Gram Panchayats – Swami Vivekananda, Sri Sri Ramkrishna and Pratapaditya Nagar. Today there are total 38 SHGs with 380 members.
The aims of Mukti:
To empower the members by making them self-reliant.
Arrange loans with minimal interest rate.
Support their children with educational equipments and to help them in their studies through Mukti Coaching Centres.
To provide free training sessions for all its members.
To provide emergency medical help and also to help them in case of family mishaps.
Mukti is hopeful that in future days many women will express their interests to join as Mukti MCDF members.