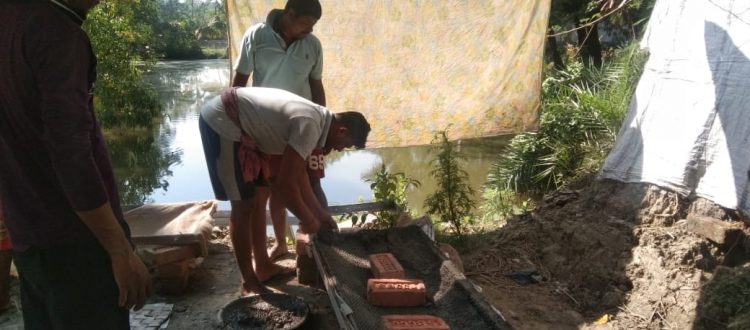 New Houses are being Built in Mukti Village in Imitation of Model House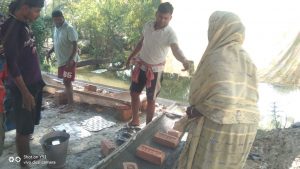 Mukti organized a meeting on 27th September 2021, Monday with the 12 applicants who are interested in making their houses like the Model Houses of Mukti Gram. From 18th November 2021, Thursday Mukti has started building houses in the Mukti Gram as per the approved agreement of the meeting.
The house of Mr.Tapan Bhandari is being built for the first time in the style of a shell house. Mukti is supporting him with Rs. 45,000. In two installments Mukti will pay the full amount. In the first installment, Mukti has provided Rs. 25,000. The rest of the money will be provided after the house is half-finished. Mukti appointed laborers are working to construct the house.
Gradually the rest of the 11 houses Mukti will start to make.