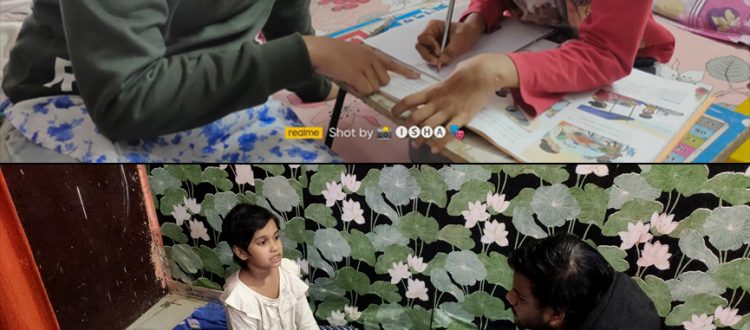 Mukti TSS Students Engaged in Social Work
The Mukti TSS (Talented Student Sponsorship) program is not only designed to support poor meritorious students, but also to encourage TSS students to engage them in social work. Mukti believes that conventional education does not make a real full man. The inward transition that takes place in helping the miserable people in society makes one a perfect human being. Since the students are the ones who are the future of the country and the society, Mukti wants them to join themselves in this great vow from nowwards.
But the task is difficult because the students have to focus on their studies and then spend time serving society. The task is difficult but not impossible. Some of the TSS students have done this difficult yet possible task. Mukti praises their efforts and encourages others.
Mukti TSS mentions here the social services of some enterprising students.
Moumita Gorai
TSS Student Moumita Garai is Taking Care of a Hospitalized Patient
Moumita is pursuing 1st-year B.SC Nursing, from Govt College of Nursing Bankura Sammilani Medical College of Bankura Dist. She lives with her parents and her 3 siblings in Dubrajpur, Post-Bondubrajpur, P.S- Simlapal of Bankura. She has been sponsored by Srijan Private Reality. Her father is a daily laborer and can't afford her higher education. Her parents' unquenchable interest in her studies led her to chase her dream.
In the month of December, she has spent 10 hrs in giving care of the three hospitalized patients Ms. Roma Chatterjee, Ms. Surajmoni Hembram and Mr. Goutam Das.
She is doing her heartiest efforts to fulfill her resolve to serve the distressed people suffering from the disease.
Rahul Sau
TSS Student Rahul Sau is Tutoring Two Kids
Rahul is a student of B. Tech. B. Pharmaceutical Technology, 3rd yr. 1st sem, Jadavpur University and resides with his parents at Asanboni, Gopiballavpur under Jhargram Dist. Being a farmer it has been difficult for his father to continue his studies. The goal of being established in life as a true human being does not allow him to deviate from his studies. With the support of GSCA (Garden State Cultural Association),  he is not only continuing his studies but also helping others to be educated.
From November he has started teaching 2 kids, Riti Bera and Santanu Ghosh and has taught them for 30 hrs.
He has taken the responsibility for the education of these kids at home when their school is closed due to Covid.
Sumana Hira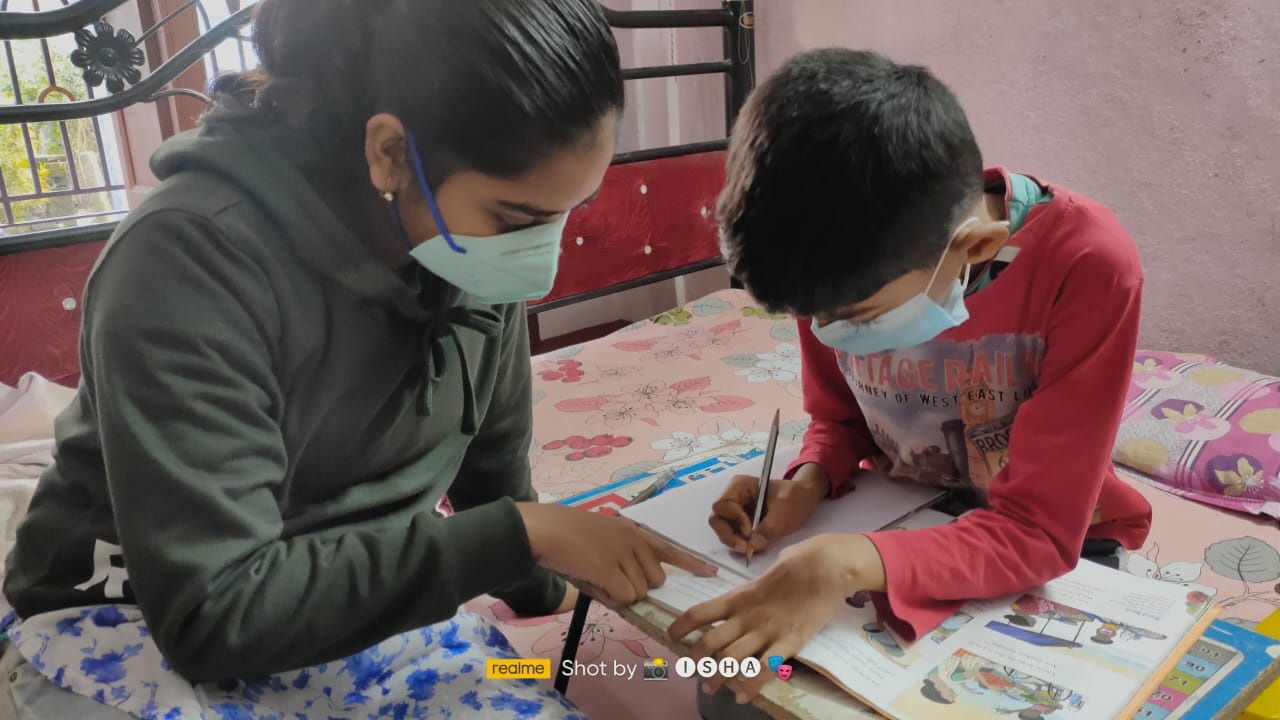 Sumana is a class twelve Science student from Thakurnagar High School. She lives with her parents and 2 siblings at Shimulpur, P.O-Thakurnagar, P.S-Gaighata of North 24 Parganas Dist. Her father is a cloth seller. It is not possible for her father to support their education with the daily expenses. It is her mother who teaches her to struggle not to get drop-out of school. The inspiration of her mother led her to apply to Mukti for sponsorship.  Dr. Priyanka Maiti selects her and supports her for her higher education.
From November she has started to teach Ashmit Halder, a school student from her nearby locality. She teaches him for 2 hrs every week.
Sumana's efforts are aimed at preventing children from dropping out of school due to school closures in the Covid situation.
Bhagaban Naskar
TSS Student Bhagaban Naskar is Teaching Two Sisters
At Present Bhagaban is pursuing B.Sc. chemistry honors, 1 st yrs from Sammilani Mahavidyalaya. He lives in Purba Surendranagar, PO-Kuemuri under South 24 Parganas Dist with his parents and 2 siblings. His father is a daily laborer and the sole earner of his family. . Even his elder brother has to earn for their family. His father can't assist him to continue his higher studies. Inspired by his parents and determined to create a better future for himself and his family members, he applied for sponsorship. GSCA (Garden State Cultural Association) is now providing him necessary supports to complete his education.
He is teaching two sisters- Dipali Naskar and Rupali Naskar. In November he has taught these sisters for 9 hrs.
He wants to spread the light of education among poor children. He has started his journey t to fulfill his desire.
Mukti thanks the students as well as all their sponsors and parents, with whose support the TSS students dream and inspire others to dream and live life like them.