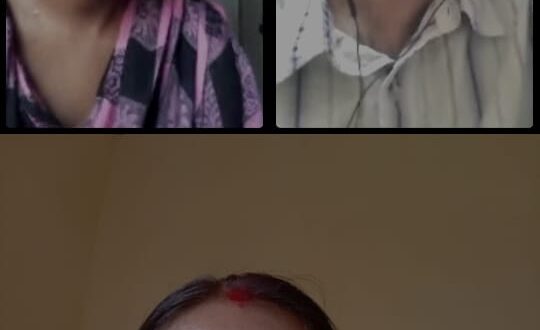 Mukti TSS Sponsor – Student Virtual Meet
Mukti TSS team along with the sponsors are working since a long time for the deprived yet talented students who face severe challenges in their day-to-day living for meager income, poor housing conditions, lack of education support etc.
Once again Mukti TSS team members organized a virtual sponsor student meet keeping in mind the present circumstances. The aim is not only to strengthen their relation but also to give a mental support to the students that there is someone who will take care of them even at their hardest time.
Mukti is thankful to Mr. Anantha Padmanaban R as his support is making a difference in the life of one of the gifted student of Mukti TSS, Rita Gayen.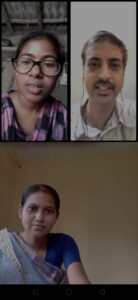 On 9th October Mr. Anantha Padmanaban R and Rita Gayen met virtually with the help of Mukti TSS members. This meeting was the first of its kind for the both sponsor and sponsored.
Mr. Anantha Padmanaban R has been associated with Mukti since 2014-15 and he is taking care of Rita's education since the year 2017-18 while she was a student of class XI-XII.
Rita is not the first student supported by Mr. Padmanaban. He had supported a few other students before helping her.
After completing her Higher Secondary Examination (XII standard) she tried to build up her career in nursing. But somehow she failed to achieve her dreams.
But the failure could not stop her. In that hard time of her career Mr. Anantha Padmanaban R supported her and inspired her to choose an alternative career. She chose to complete her graduation with Mathematics honours. She is currently pursuing her 1st year B. SC course in Mathematics honours from Muralidhar Girl's College. Mr. Anantha advised Rita to improve her English speaking ability so that she can speak English fluently.
They were pleased to meet each other. Mr. Anantha assured his all assistance till Rita reaches her success. Rita thanked Mr. Anantha to be her mentor and inspirer.
When these students achieve their goals it doesn't just impact them but their whole community. It improves family situations, health, and even lifestyles. Even more importantly, it makes them aware of the rampant damage caused by various social issues leading to rebuilding their own neighborhood.
Mukti is looking forward for your support that can brighten another life full of expectations.