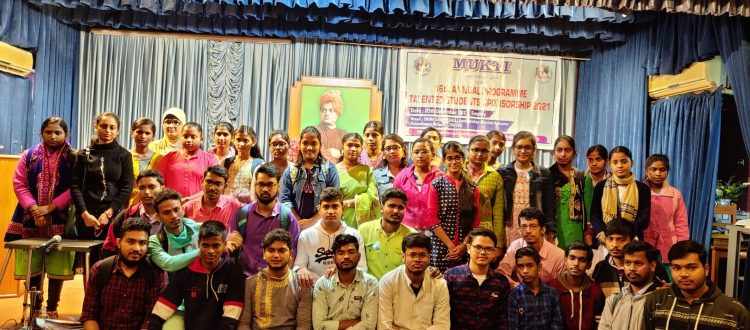 Mukti TSS Felicitated the New Admitted Students of 2020-22
As a part of its annual effort to encourage the ignited spirits, Mukti TSS (Talented Student Sponsorship) team, hosted the 16th annual and felicitation program on 5th December 2021, Sunday at Sri Ma Sarada Hall, Ramkrishna Mission Ashram, Narendrapur, Kolkata to felicitated 52 new students (in 2020-21, 17 students and in 2021-22, 35 students) for their extraordinary efforts in the area of education.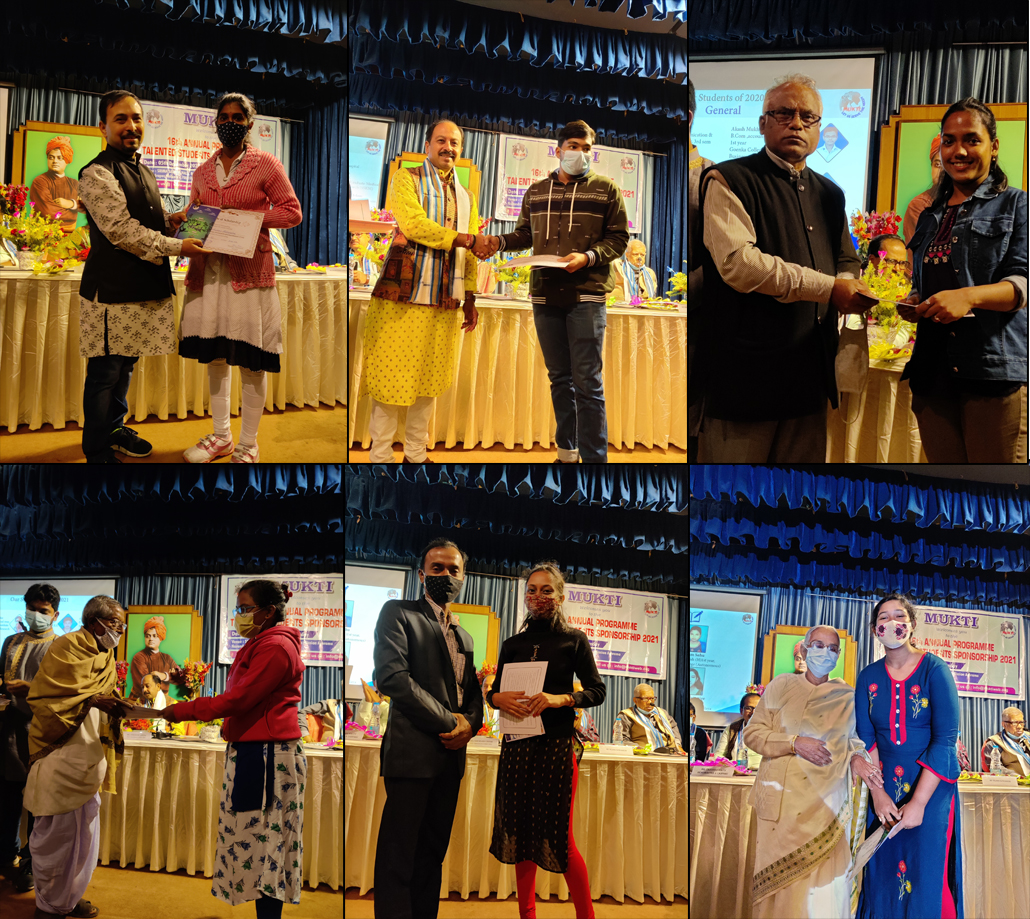 The award ceremony began after the valuable speeches of the distinguished guests. Guests were invited to felicitate the students of MBBS, Engineering, Science and General streams with the certificate and the agreement paper including TSS terms and conditions.
Anup Mridha, an alumni student of Mukti TSS is awarded a special award with two motivational books for his creative front page design of the "Mukti Sathi" booklet.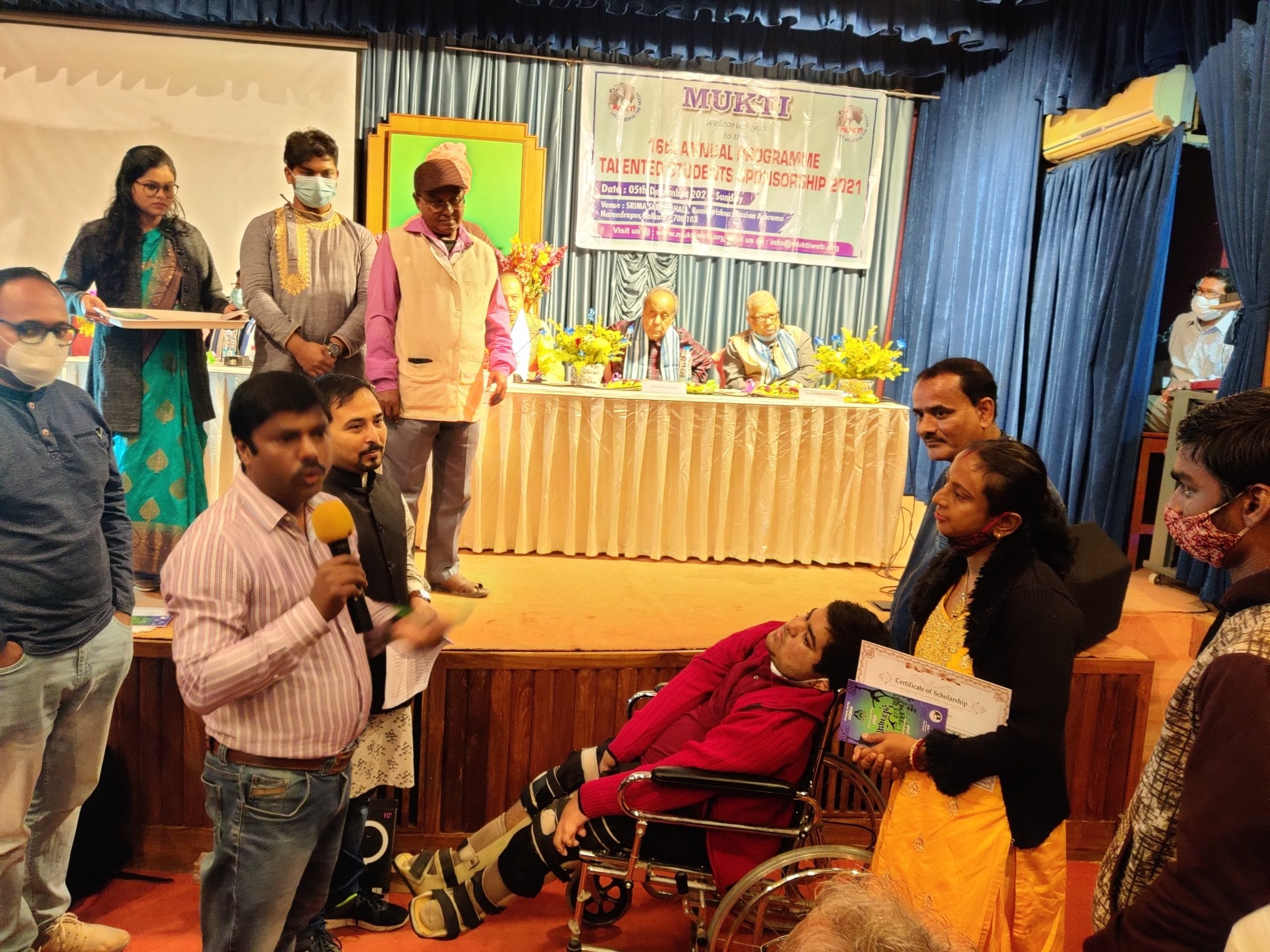 Special mention should be made here of Tuhin Dutta, 3rd year student of Engineering. He is overcoming all physical obstacles and moving forward with full vigor towards his specific goal. Mr. Sankar Haldar, the Founder-President of Mukti, rewarded Tuhin for his tireless efforts.
Mukti hopes to support more talented students in the future and the success of Mukti alumni students will inspire many more poor but talented students to sign in life.
Gallery link: https://muktiweb.org/gallery/tag/Awardceremonytss2021