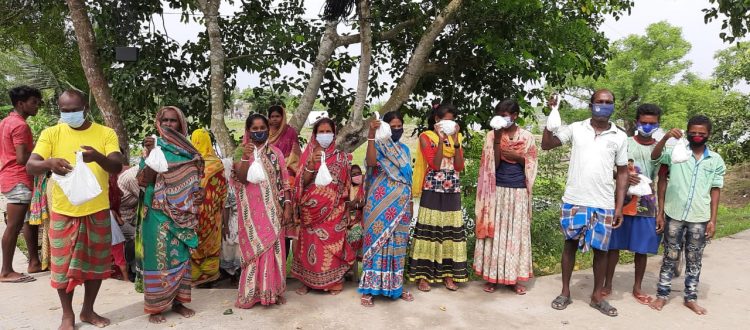 Mukti Supports the Tribal Landless Farmers with Winter Vegetable Seeds
Mukti and its partner "AID", every year help the landless farmers, mainly from Tribal community, with the seasonal seeds of best varieties of vegetables in terms of cost and local availability.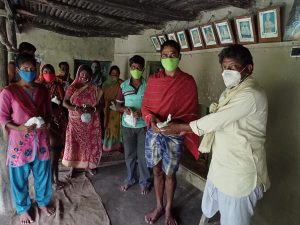 Santhal, Kol, Sing, Sardar, Oraon, Munda are some of the tribal communities. Mukti is serving and helping them get back to the mainstream of the society. Majority of these people are migrant workers and the rapid urbanization forced them to live beside roadside or very close to river embankment which is most vulnerable for destruction during high tides. The land on which they live is so salty that none of the plants can grow. Unsafe conditions include living at dangerous geographical locations, inability to afford safe houses, dependency on dangerous livelihoods and minimal food entitlements, these unfortunate communities are struggling for life every day.
Mukti, to support them economically every year distributes seasonal vegetable seeds. Mukti is not only providing them seeds but also fresh soil so that they can grow the vegetables in their kitchen garden. Landless farmers of 4 villages – Nagendrapur, Damkal and Purba Sridharpur under Nagerdrapur Gram Panchayat and Dakshin Kankandighi under Kankandighi Gram Panchayat are supported by the project. Through this initiative, Mukti has helped 400 landless farmers to improve their livelihood.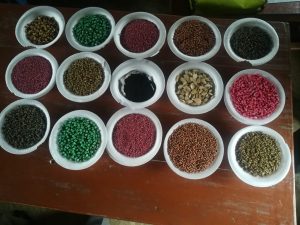 The kitchen garden initiative included a kit with a variety of 15 winter vegetable seeds such as Spinach, Red Amaranth, Coriander, Radish, Carrot, Bottle Gourd, Pumpkin, Pea, Kalmi Shaag etc. 150 – 200 gram seeds were distributed by Mukti. After cultivation, the vegetables will be enough to feed 10-12 family members for a year and rest they can sell in market. The Farmers received training and demonstration on preparation, planting, maintenance and ongoing usage.