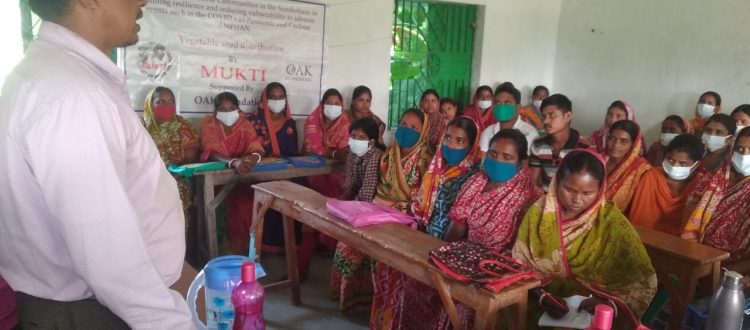 Mukti Supported the Villagers of Herambogopalpur by Distributing Winter Vegetable Seeds
The aftermath of Amphan had rendered the land infertile and the salty water became the reason for destruction of the Monsoon vegetables. Amphan snatched the life and livelihood from those unfortunate villagers.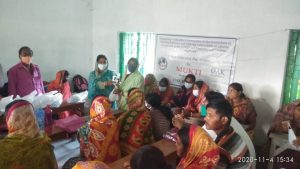 To help those villagers, especially women who are the backbone of their family, Mukti with "OAK Foundation" planned to distribute winter vegetable seeds. Women can easily grow these vegetables at their kitchen garden with a very little effort. After fulfilling their everyday family need they can also sell these vegetables in the local market. Thus they will be able to earn livelihood.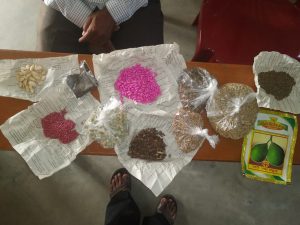 200 members of MCDF Herambogopalpur branch received 600 gram of 11 types of seeds. The seeds of Beans, Coriander Leaves, Kalmi Shaag, Spinach, Radish, Green Amaranth, Carrot, Pumpkin, Bottle Gourd, Peas and Beetroot were distributed.
Mukti volunteers explains them how to plant and grow these seeds. They also explained how the grown up vegetables will help them to earn money in future. Along with the Mukti volunteers, representative from OAK Foundation and members of two local clubs were also present at the site.