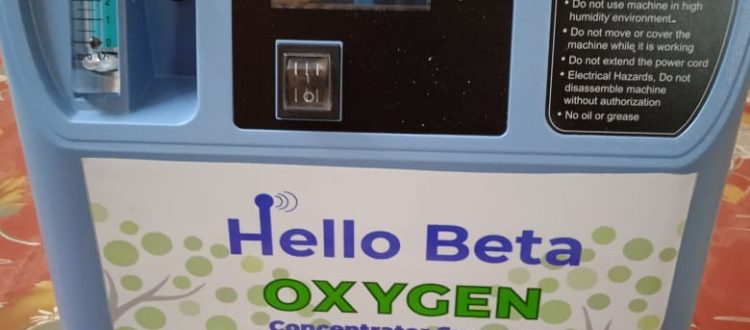 Mukti Supported SBI with Two Oxygen Concentrators
West Bengal Government, on Saturday (May 15, 2021) announced complete lockdown from May 16 for the next 15 days. The step has been taken to put more restrictions of the Covid-19 cases.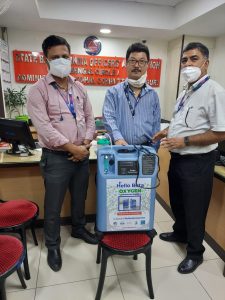 Some of the essential services are out of lockdown so as the Banking sectors. As per the Government announcement the banks will be open from 10 AM – 2 PM every day. Being one of the most important sectors of Indian economy, despite the pandemic the bank stuffs have to attend their office at regular course to do their diligent duties. They are coming in direct contact with the public amidst high chances of being affected by the deadly virus. Many of them have already affected by the virus and sometimes death is also occurring.
Mukti in response to their appeal and to save the precious lives of the frontline workers supported them with two oxygen concentrators. These oxygen concentrators will be in mobile mode so that in need of any employee or their family members SBI can at once deliver them. These oxygen concentrators will serve not only the employees of Kolkata but also the suburban areas (such as Siliguri and Burdhaman) where it is very costly.
Mr. Shubhajyoti Chattopadhyay, the General Secretary of State Bank of India Officers' Association, Bengal Circle acknowledged the endeavor of Mukti and thanked Mukti for helping them with the two oxygen concentrators. He said the employees of SBI will be grateful to Mukti for cooperating with them at this hard time. He on behalf of all the staffs wishes a good luck to Mukti and assured that the bond with Mukti will last in future too.