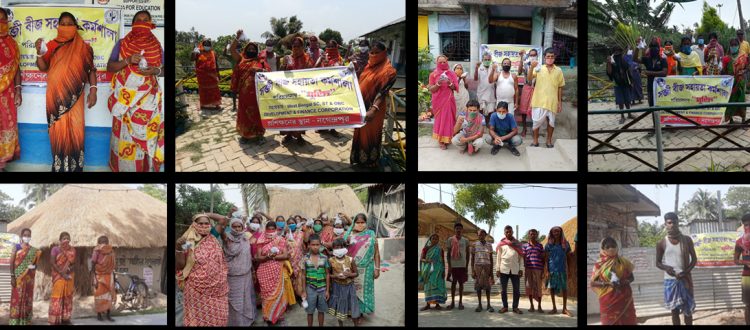 Mukti Supported 425 Landless Farmers with Vegetables Seeds
Every year Mukti supports the landless farmers with seasonal vegetable seeds.  The primary focus is on providing seeds to the small and socially disadvantaged farmers in villages to some extent so that they do not face financial burden. Mukti in association with the "West Bengal SC, ST and OBC Development and Finance Corporation" distributed the seeds from 12th April to 22nd April 2021.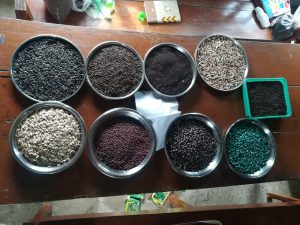 425 farmers of 5 villages  – Purba Sridharpur, Nagendrapur, Damkal, Dakshin Kankandighi and Daktar Gheri of Nagendrapur and Kankandighi Gram Panchayat under Mathurapur II Block, received 9 varieties seeds of Ceylon Spinach (Pui shak), Red Amaranth (Lal shak), Water Spinach (Kolmi shak), Okra (Vendi), Bottle gourd (Lau), Pumpkin (Kumro), Broad Beans (Sheem), Snake Gourd (Chichinga) and Zucchini (Dhundhul).
Along with the seeds Mukti provided containers and fresh soil to the farmers as many of them lives beside the river boundary where due to the salinity of land none of the vegetables can be produced.
Mukti is helping these farmers so that they can easily plough the vegetables at their kitchen garden organically. After fulfilling their every day need they can sell the surplus produce to the local market.