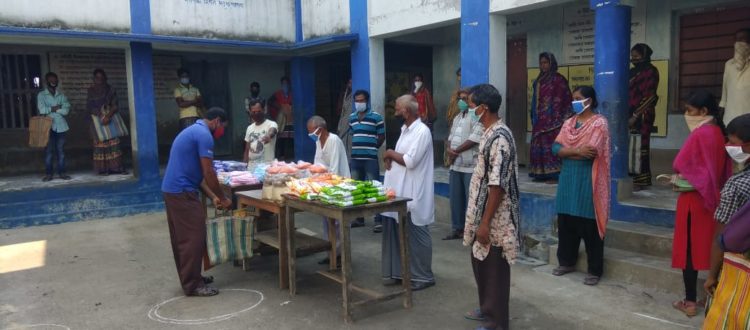 Mukti Support School Relief Program to help the country's future generation
Mukti Support School started its journey with a vision and mission to educate and upgrade the 1st generation students (those who are the first educated member in their whole family) having only primary school knowledge.
At first the schools' infrastructure was very poor. Teacher to Student ration was 1:100. Due to this ratio and lack of proper education structure, infrastructure the quality of education that was imparted was very poor and hence the target students were not getting benefited.
To help the students,  Mukti came forward with their Mukti Support School project. Mukti Support Schools are from standard 5 to 10. There are 25 students in each class and 5 teachers in each center. Though the schools are open for 6 days in a week but a student can attend 5 days. Every year before Madhyamik ( Class X) examination a campaign runs for 2 days conducted by the teachers of  Dumdum Hindu Academy. Over 300 students from all the Mukti Support School centers come and join the campaign.
Observing the present situation, the Covid-19 pandemic, Mukti conducted a relief program for the students as well as the teachers and school staffs.
At first stage, relief was provided to below mentioned schools-
Under Nagendrapur Gram Panchayt there are 3 Mukti Support Schools which are Domkal M.S.S (95 Students), Purba Sridharpur M.S.S (109 students) and Barganagar( 122 students).
Under Kankandighi Gram Panchayt there are 3 Mukti Support Schools which are Purbo Jota M.S.S (121 students), Jogendrapur (162 students), Uttar Kankandighi (125 students).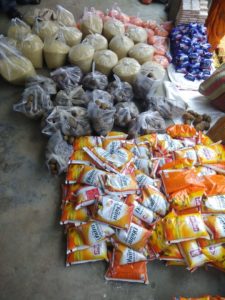 Each student of these schools are provided with 6 Kg. rice, 1 Kg. Lentils, 5 Masks, 1 liter Mustard Oil, 1 Packet Salt and 1 Packet Biscuits.
Not only the students but the teachers of these schools were also provided with essential commodities as relief. Each of them was provided Rice-6 Kg., Dal-3 kg., Potsto-5 kg., Oil- 2 Liter, Biscuit-2 packets, Mask-5 Pieces, Salt-1kg. , Soap-1piece.
Mukti has a future plan to give relief to the below mentioned schools
Under P.S. Msipith Costal – Ambikanagar M.S.S (49 students), under P.S. Patharprotima – Kumari  M.S.S (51 students) and Dakshin Kashinagar M.S.S (57 students), under Kultali  P.S. – Sonatikari M.S.S (65 students), under P.S. – Raidighi Gilarchhat M.S.S (88 students) and Herembogopalpur M.S.S (90 students).
Mukti has planned to provide relief to 300 boarders also at Mathurapur P.S. – Krishnachandrapur M.S.S (A) and (B) having 150 students each.