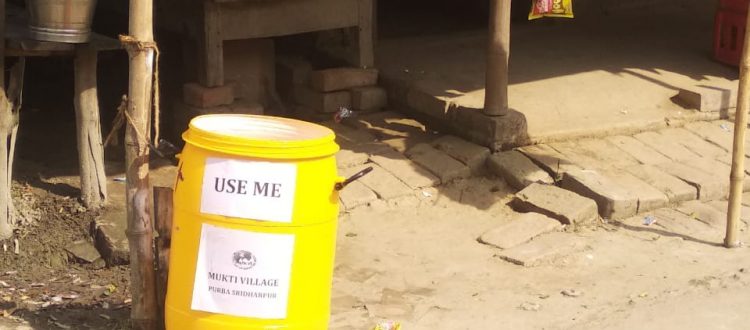 Mukti Set Up Garbage Containers for a Clean Village at Purba Sridharpur
Mukti aims to develop and design community based integrated sustainable development program for Purba Sridharpur, the model village. Through the village cleanliness program, every day, 22 "Mukti Saathi" members are sweeping the roads of Purba Sridharpur. Now, Mukti has taken another initiative to keep the Model village green.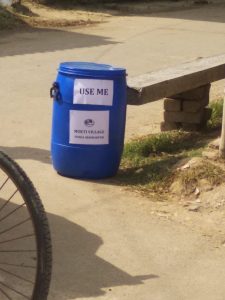 To maintain cleanliness, safety and health in the village,Mukti has set up 10 waste containers at Purba Sridhrapur. These garbage containers are constructed of sturdy plastic and have removable tops to prevent invasion of pests, insects and to reduce odor. These garbage bins makes cleaning and janitorial work faster and easier. The bins are cleaned in regular intervals(3 days per week).
Among these 10 waste containers 3 are placed in Ramkrishna Bazar, 1 near to Mukti SAM Office,1 at the turning point of the road leading to 4 No. Primary School, 1near to Paschim Para Samiti,1 near to Mukti old office at Gangarghat and 3 to various grocery and stationary shops of Purba Sridharpur.
In future Mukti will provide 10- 12 more such bins in Purba Sridharpur.