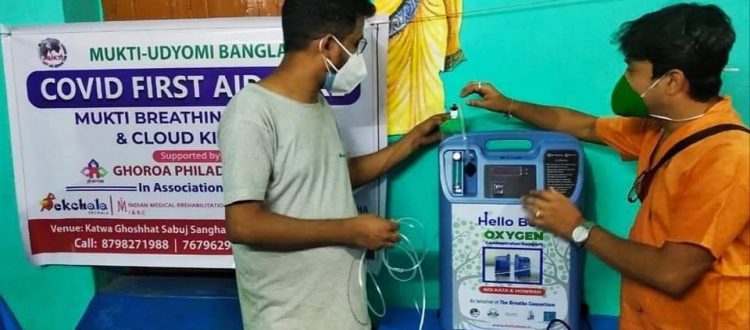 Mukti Saving the Lives of Covid Patients at Katwa
Mukti with the local club "Sabuj Sangha" inaugurated a Breathing Station and isolation center at Katwa on Sunday 16th May, 2021. It is a joint venture of Mukti with Udyomi Bangla , Ekchala and Indian Medical Rehabilitation Center. The MLA of Katwa Mr. Rabindranath Chattopadhay inaugurated the Covid care center.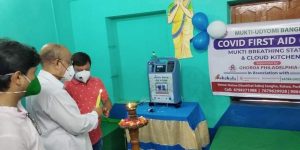 The center comprises of three paramedical workers, 3 beds, medicines and oxygen. Mukti in association with "The Breathe Consortium" and "Gharoa Philadelphia" provided two oxygen concentrators to the club. Corona positive patients can get oxygen from the center and even if needed they can stay in the isolation center too. Local doctors will treat the patients. Medical staffs will take care of them. If necessary the patient will be admitted to hospital also.
One of the oxygen concentrators will be in mobile mode so that people can take it to their home in time of need at total free of cost. For now, Mukti has arranged medicines for 200 people. In future the number of beds along with the medicines will be increased.
The MLA, Mr. Rabindranath Chattopadhyay felicitates the endeavor of Mukti. He said "In this crucial time what can be a better initiative than this?"
In coming days Mukti will try to reach to as many people as it can and thus will be there always to save human lives.