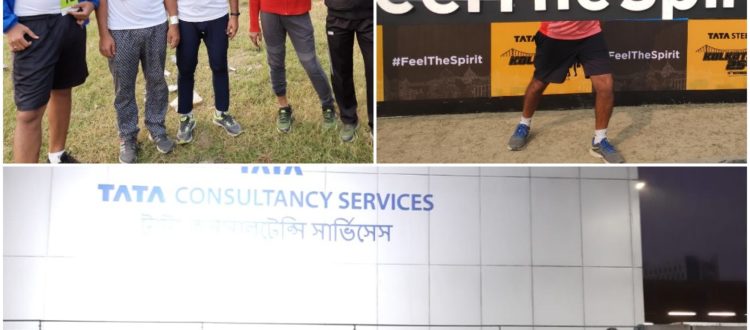 MUKTI runs for BULBUL victims this year at TATA Steel Kolkata 25K 2019
15th Dec Sunday Red Road: 5:00 a.m.: The dense fog welcomes the eager runners, warming up, ranging across all ages, and lifts off in a merry fashion as if unveiling the much-awaited TATA Steel Kolkata 25K 2019.
As time goes by, the runners are all set, the piercing cold is beat by the even piercing excitement bristling through the air. The runners take their position, their toes curl up, and they wait with bated breath to run for a cause. This is the only marathon in Kolkata where runners from different states of India and multiple countries participate. Senior citizen and person with disabilities did not let their handicap come in their way for participating in this event.  TCS associates of which over 20 volunteers of Mukti participated in TSK25, Kolkata Marathon for fundraising and spreading awareness of MUKTI'S support towards BULBUL Cyclone victims. The tagline of the marathon was # FEEL THE SPIRIT where people of all ages ran 25 km with daunting spirit to make this event successful and raise funds.
This year TCS's CSR stem and MUKTI join hands to raise funds for the Bulbul affected families of Sundarbans.