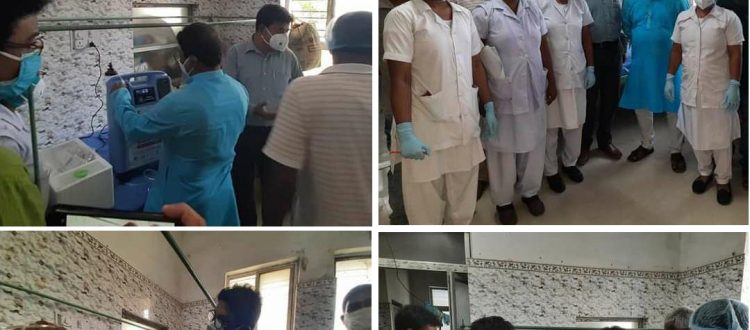 Mukti Provided Oxygen Concentrators to Raidighi Hospital
Our country is battling with the second wave of COVID-19 and our hospitals are going through dire situations. Hospitals urgently need more oxygen cylinders and concentrators to save as many lives as possible.
To help the patients of the Raidighi hospital suffering from Covid-19 and to get immediate access to oxygen, Mukti supplied two oxygen concentrators. On the request of the MLA of Raidighi, Dr. Alok Joldata, Mukti supported the hospital with the same.
In the need of mankind, Mukti will provide such oxygen concentrators in future also.