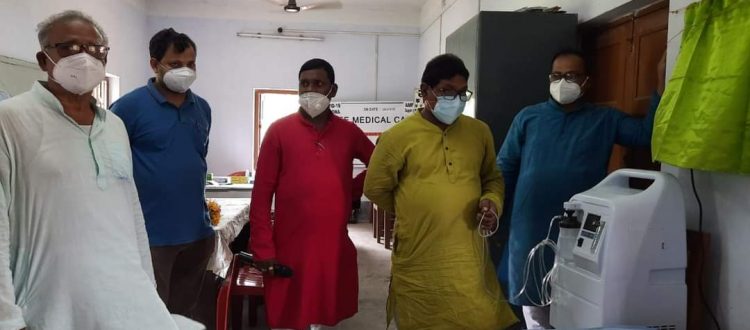 Mukti Provided Oxygen Concentrator at the Oxygen Parlor of Krishnachandrapur
The COVID-19 pandemic has led to a dramatic loss of human life worldwide. This pandemic has affected thousands of peoples, who are either sick or are being killed due to the spread of this disease. The virus has been so deadly that in every 3 persons, 1 is being infected. Like the cities, villages are also struggling to get rid of this infectious disease.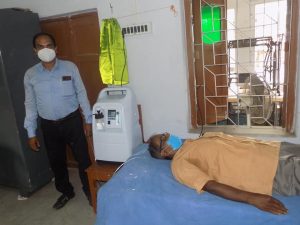 To win over the virus, Mukti in association with "Consulate General of the Federal Republic of German"y on the occasion of the inauguration of oxygen parlor at Krishna Chandrapur provided two oxygen concentrators. The oxygen parlor was opened in the Dr. Prabhat Memorial Society's Mayabhaban under Raidighi assembly at Krishna Chandrapur Gram Panchayat and Mathurapur Block I.
The program was inaugurated by Dr. Alok Joldata, the MLA of Raidighi, on 10th May 2021 at 11 AM. Aggregate Development Officer, Mr. Tarashankar Pramanik was present as the Chief Guest. Social worker Mr. Bapi Halder and many other people ornate the program with their presence. Mr. Sankar Halder, the founder and president of Mukti was also there.
At this oxygen parlor Mukti will provide medicines, oximeter, masks, gloves, sanitizers and other necessary medical equipment. The needy and poor Covid patients will get all these facilities for 24 hrs. at 100% free of cost. Mukti will open a "Safe Home and Breathing Station" at Krishna Chandrapur High School adjacent to Boys and Girls Hostels.