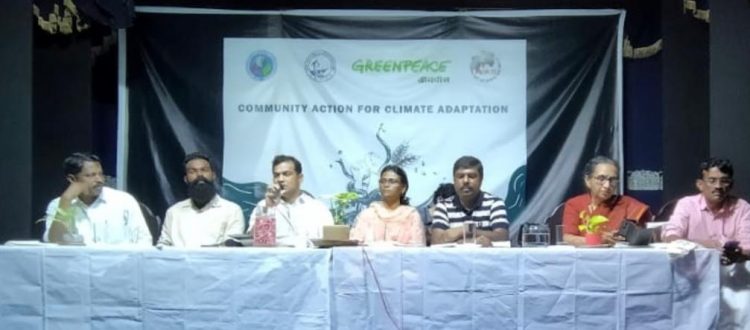 Mukti Participated in Community Action for Climate Adaptation Session in Kochi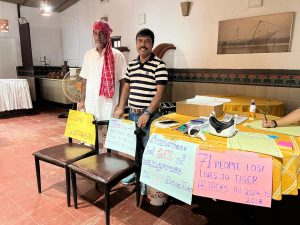 Mukti participated in a round table session on climate change and its impact, organized by Green Peace India, on 8th November 2022 at Kochi. The theme of the discussion was Community Action for Climate Adaptation, where all the senior environmental activists from India discussed various issues related to climate change. The event in Kochi was organized in conjunction with the COP 27 Global Climate Change Conference in Sharm El-Sheikh, Egypt.
Along with the NGOs working on environmental issues, coastal communities, fishermen and farming communities from all over India attended the conference. On behalf of Mukti, the founder president Mr. Sankar Halder and Arindam Mondal, –a farmer associated with Mukti, participated in the session.
While speaking on the fragility of embankments in the Sundarbans, Mr. Sankar Halder also spoke out against the greed involved in the current model of development. Thousands of trees are being cut down, and entire forests are being destroyed for creating human habitation in an uncontrolled manner – wildlife is dying out, the air is being polluted, foods and potable water are getting contaminated. It is impossible to save the environment if human greed is not controlled. The frequency of cyclones has increased in the Sundarbans. As a result of these cyclones, people are losing lives, livelihoods and property. All these people need justice. They need humanitarian help. Mukti, with the support of various organizations, has done revolutionary work on climate resilience in the Sundarbans. Constant support is needed to sustain these resilience processes. Mukti appeals to everyone to be determined to save not only the Sundarbans but the whole world from environmental destruction.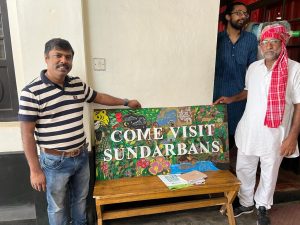 Mukti attended this event in Kochi to reach the court of the world with these messages and to appeal to the dignitaries coming to the COP 27 Global Climate Change Conference. All the organizations present at the event appealed to the Government of India to implement a strong and effective National Climate Adaptation Plan that would help all affected communities and work tirelessly to find adaptive solutions to deal with climate change in the country.