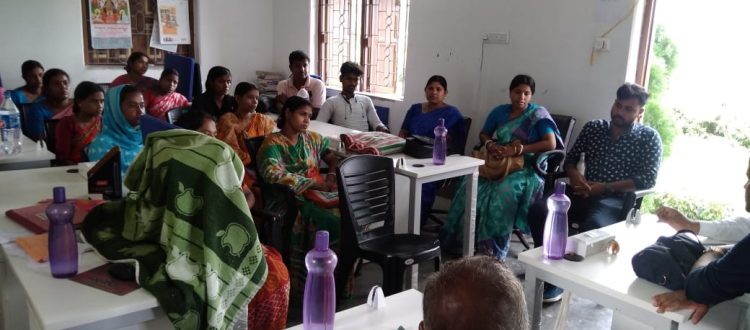 Mukti Organized Skill Development Training for the Teachers of Kishalaya Schools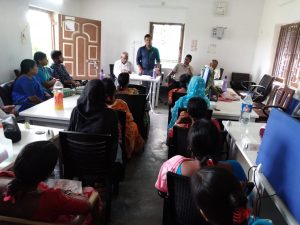 To make the teachers of Kishalaya School aware of the modern education system and to make the students interested in learning by following the improvised method Mukti, in association with the "Rotary Club of Calcutta Metro South" has organized a one-day teacher training program at Mukti Library. A total of 26 attendees including Mukti working committee members, Mukti staff along with 12 Kishalaya School teachers attended the meeting on 14th May 2022. The program has been scheduled from 2 pm to 4:30 pm.
The objective of this training program is – over the years, there have been visible changes in teaching style. Opposite to the memorization and same old recitation practice to teach the students, now with modern teaching methods, interactive methods of teaching have been introduced. But as there is a huge gap between the urban and rural school teaching the students of rural areas are not getting the opportunity to follow the modern teaching method. The students should be introduced to modern teaching methods and are provided sufficient knowledge so that they can create opportunities for themselves and others. To introduce modern teaching techniques to the students the teachers at first need to upgrade their skills.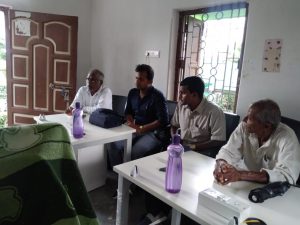 With this aim, 6 Rotary club members have conducted a one-day training session for the Kishalaya school teachers. They have introduced the teachers to the modern teaching technique – The teaching method which focuses more on teaching the students for improving their intellect behavior by using various new and innovative ideas rather than making them recite the syllabus to clear the examination with the same old style is modern teaching methods. Learners actively participate in the whole process to build their knowledge and sharpen their skills; this is also termed a constructivist approach. On the other hand, the mentor or teacher only leads them and guides them to focus on the objectives of the subject. This is all done by engaging in activities and by adopting innovative tools.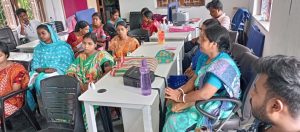 The teachers have been advised that without following the conventional chalk-talk method to use various tools while teaching any subject. For example – while teaching the alphabet showing a variety of other things related to the alphabet, showing them a map while teaching Geography or showing them a picture of the place, etc. Following these methods will make the students curious to gain knowledge which will create a favorable environment for their learning.
Teachers of Kishalaya School appreciated the modern teaching technique and they promised that very soon they will follow this new teaching method in their schools.