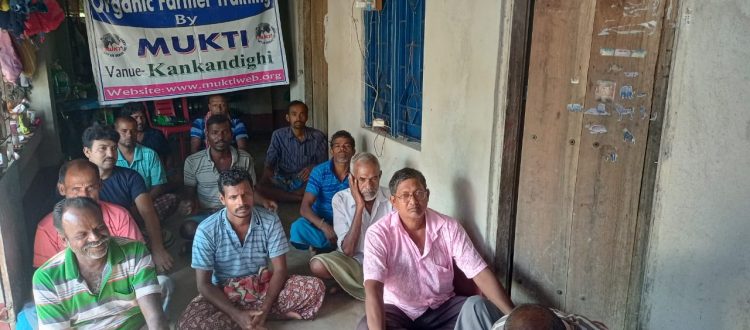 Mukti Organized Peer Appraisal Meeting with PGS Certified Farmer Groups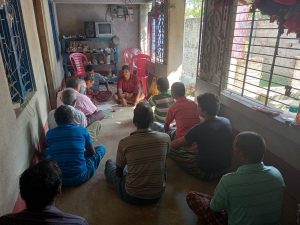 On 1st November 2022 Mukti organized a peer appraisal meeting with the PGS (Participatory Guarantee System) certified organic farmers at Purba Jata Hatua Gheri under Nagendrapur GP. One group consisting of 12 organic farmers of Nagendrapur GP attended the meeting. They received the PGS certificate 3 years ago. Every year they have to submit data on their product's quality assurance in order to maintain the conditions of the PGS certification.
Peer appraisals are conducted by physical verification of all the fields, physical verification of farm facilities and livestock, discussion with farmer members and checking of inputs used. Crop condition, presence of insects (pests as well as beneficial insects), soil structure, irrigation systems etc. should also be verified.
As all members of the PGS group verify each other's data, their neighbors and even members of the Gram Panchayat join in the verification process.
The meeting was organized to:
Clarify the appraisal process for the PGS group members.
Collect data on the farmers.
Encourage the farmers to continue organic farming and sustain their interest and commitment to organic farming.
Encourage the farmers to submit their appraisal forms on time to avoid non-compliance and doubts about the commitment of the group, leading to suspension or cancellation of the PGS certification.
The presence of the farmer or his family member is a must during the peer appraisal. In case of the death or disability of a member, the other members of the group decide whether a relative can become a member of the group in place of the earlier member.
In the future, more such group discussions will be organized with the other PGS groups for the benefit of Mukti organic farmers.