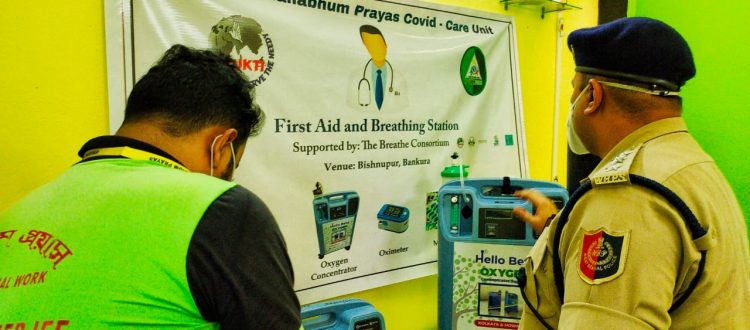 Mukti -Mallabhum Prayas Covid Care Unit Saving Lives Through Oxygen Concentrators
With the second wave of the Coronavirus pandemic wreaking havoc in West bengal, oxygen concentrators are in demand, as they are considered as a life-saving equipment for patients with breathing difficulties. Oxygen concentrators are now the most wanted medical device, as it can help COVID-19 patients, when their oxygen levels drop and oxygen cylinders are in short supply.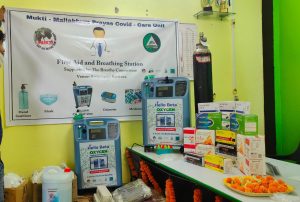 In this emergency situation Mukti to save the lives of critical covid patients provided two oxygen concentrators at Bishnupur, Banuka. It is a joint venture of Mukti, Mallabhum Prayas and The Breathe Consortium. Mukti is thankful to the supporters for helping Mukti in saving lives.
The center is named as "Mukti -Mallabhum Prayas Covid Care Unit". The inauguration program of this unit was held on 18th May, 2021. The SDPO of Bishnupur, Mr. Kutubadunnin Khan inaugurated the center. He appreciated the initiative of Mukti and inspired the local volunteers.
The NGO, Mallabhum Prayas was already equipped with oxygen cylinders but they were facing a difficulty while refilling them. Mukti strengthened their service by providing them oxygen concentrators along with medicines, masks, oximeters and sanitizer. The concentrators will be in mobile mode patients can use them at their residence. Patients will receive all the facilities at total free of cost. Tthe medical support/equipments that Mukti provided to Mallabhum Prayas are enough for serving 100 patients.
Mukti -Mallabhum Prayas Covid Care Unit will save lives in future also.