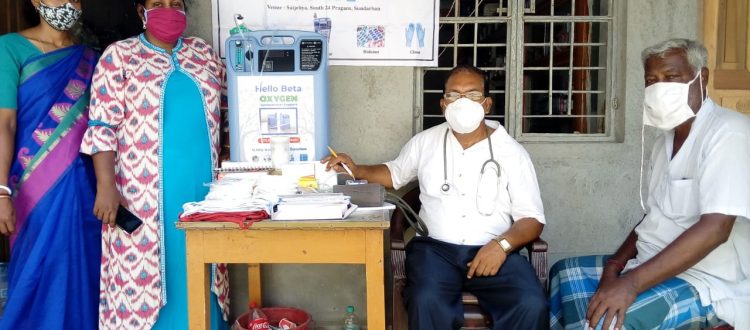 Mukti- Kishalaya Covid Care Units Saving Remote Lives of Gosaba and Basanti Blocks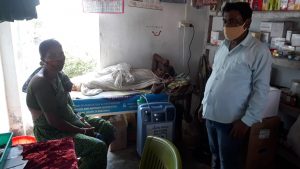 Witnessing the widespread desolation and suffering that people are experiencing due to Covid- 19, Mukti has joined hands with Kishalaya and set up 4 covid care units at Godkhali, Manmathangar, Satjelia and Gosaba Urban. There will be one more unit named Gosaba Rural which will be itinerant.
Mukti is thankful to Kishalaya for helping Mukti to save lives.
These are the 5 remote islands under Gosaba and Basanti Block. The number of people living on each of these islands is approximately 3,000-4,000. Many streams and water channels locally known as khals have parted these islands. Villagers have to travel by boats to reach to the nearest healthcare center. Block hospital is far away from their reach.
The highly infectious corona virus didn't give them deliverance. The number of patients with fever and breathing difficulty has increased over the past few months. Patients are dying due to the lack of necessary medicines and oxygen.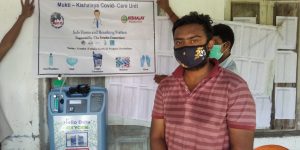 To save all those helpless lives Mukti provided 5 oxygen concentrators at those 5 covid care units. Mukti has strengthened those units with necessary medicines, masks, and oximeter. Local doctors are appointed for treatment of the Covid patients. Patients can avail the facility at free of cost.
At Godkhali, 6-7 patients visited the unit with high fever. Two critical patients with oxygen saturation level below 90 were treated by the oxygen concentrator and they recovered after the treatment.
At Manmathanagar 10-12 patients are visiting the unit each day. 2 patients recovered after getting oxygen support.
Other three units just started their journey.