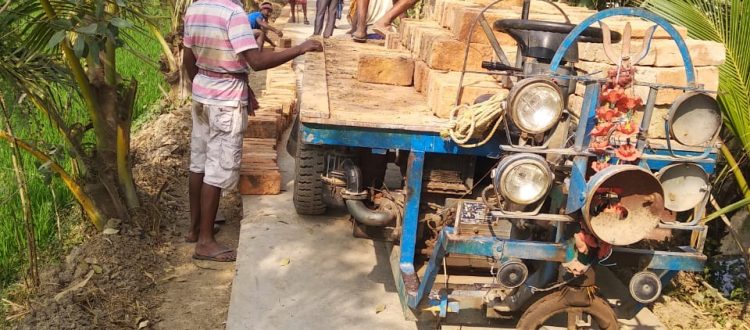 Mukti is Widening the Entrance Road of Mukti SAM Office
To improve transit operations, Mukti is widening the entrance road of Mukti SAM office. To create a wide passage for people and vehicles, Mukti is constructing the road. The dimension of the road is 150 meter long and 6 Foot wide and is lying in the East-West direction. Mukti is widening 1.5 foot on both sides of the road.
Mukti is constructing the road with stone chips – 1,000 cft, cement- 90 bags, sand – 900 cft and bricks – 8,000. It's a contract based job where the laborers are receiving food as well as money. Every day on an average 5-6 workers are working on the site.
The work started from 28th January and it will continue till 1st week of March.