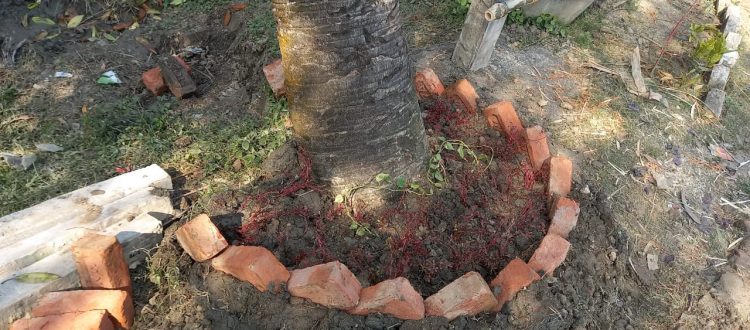 Mukti is Making Tree Rings with Bricks in Mukti Gram
Mukti is surrounding the base of the large trees with brick standing on both sides of the roads of Mukti Gram. Thousands of trees like Coconut, Eucalyptus, Tal Palm, Saman (Khirish) will be bound by Mukti in this process. The work has been started from 1st December 2021, Wednesday.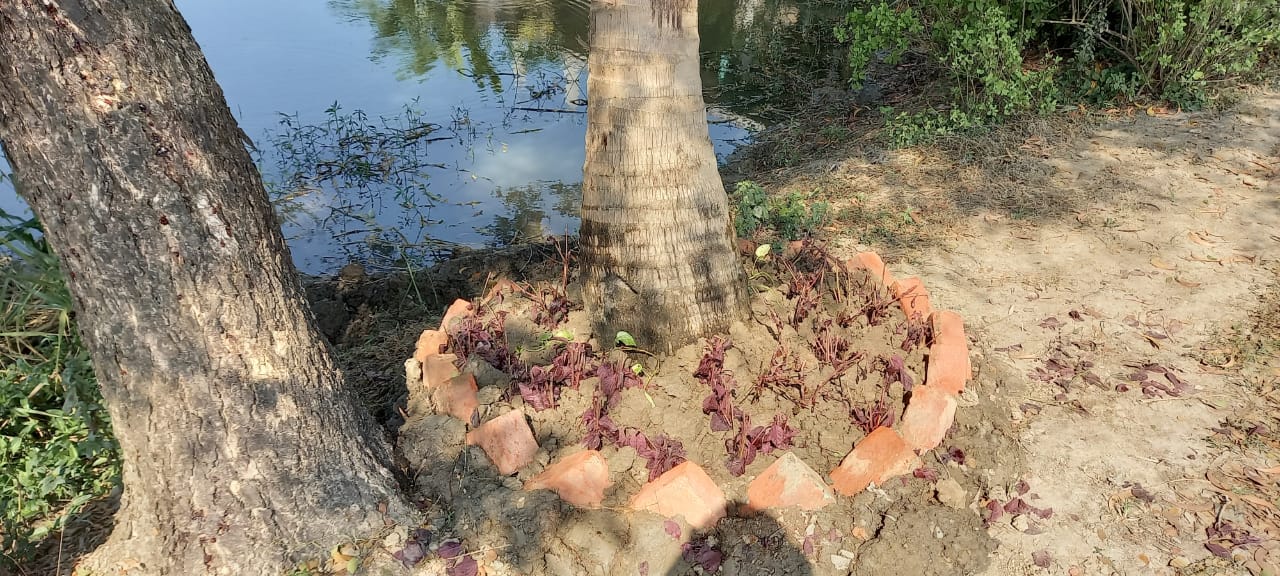 20-25 bricks are being used to make the tree ring.  It can reduce mowing around the tree trunk and give a neat and tidy look.  Bricks are being overlapped at an angle to create a formal look around trees and are easy to lay in a circle. Afterward, the bricks will be painted white and the base of the trees will be painted like a tri-color Indian national flag.
2 MCDF members are working under "Food for Work".