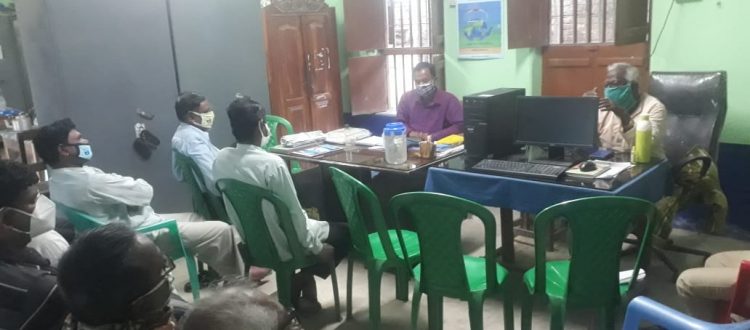 School Invites Mukti to Find out the Way to Protect the Playground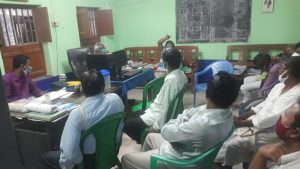 The Headmaster of Hemanta Kumari High School invites Mukti to implement a solution in the protection of the playground of Hemanta Kumari High School that Mukti beautifies with visually pleasing flower and plant saplings. For this reason, the Headmaster calls for a meeting on 18th November 2021 Thursday. 15 people including Mukti staff, working committee members along the school managing committee members participate in the discussion. The meeting is scheduled for 2 pm – 5 pm.
Earlier, Mukti has decorated the school playground with grass, planted flowers and coconut saplings around the playground and made hedges with Duranta saplings on both sides of the entrance path.
Due to a lack of awareness of some people and domestic animals, the garden is getting damaged again and again which is not desirable at all. Mukti is told to find a way to save the garden from damage.
Solutions are given by Mukti-
At first, the garden must first be surrounded by barbed wire fences and nets so that no animals can eat the plants.
Some local people can be engaged to look after the garden and in return, some support will be provided to them.
Above all, there is a need to raise awareness among the people.
The proposal of Mukti has been accepted in the meeting. The headmaster has assured Mukti that the school will act according to the proposal of Mukti.