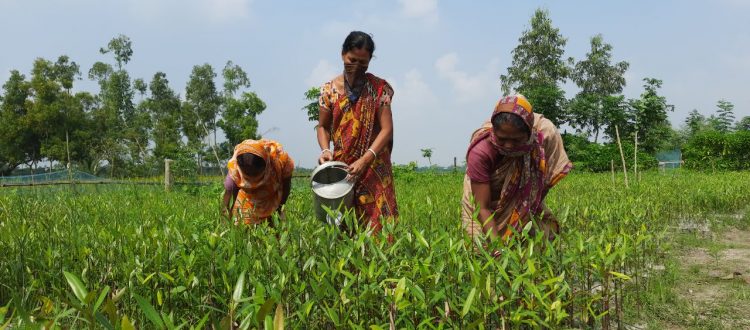 Mukti is Growing Mangrove and Winter Vegetables at the Nurseries of Hingalganj
Hingalganj is one of the action areas of Mukti. Mukti has set up nurseries for Mangrove and winter vegetables to balance the ecosystem of the environment. This came as huge help for the people with job opportunities to resume their livelihood.
Under the "Food for Work" project of Mukti, 550 SHG members are working in those nurseries.
Mangrove Plantation: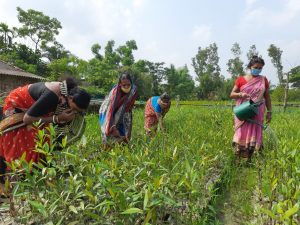 Mukti has grown 5 lack Mangrove saplings at the Mangrove nursery of Hingalganj. Mukti had planted 20 thousand Mangrove saplings beside the river Kalindi. Those areas were highly affected by Amphan. These Mangroves will keep the river embankments safe from the furious powers of nature.
Winter Vegetable Plantation: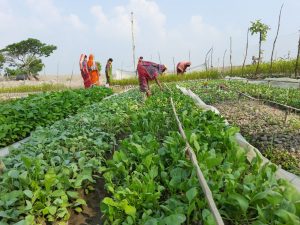 Mukti SHG members of Hingalganj had planted 7 types of winter vegetables like Spinach, Coriander leaves, Cauliflower, Beans, Cabbage etc. The nursery is spread over 5 Bigha of land.