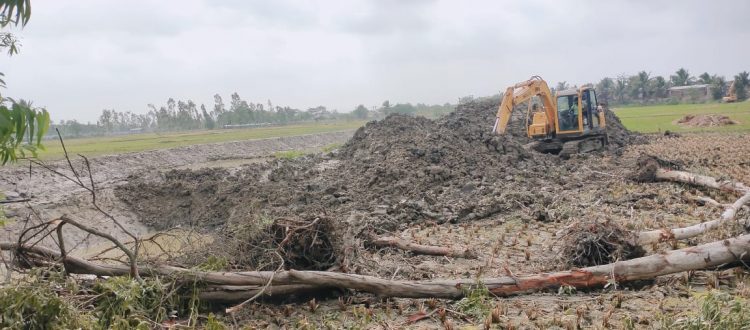 Mukti is Excavating a Pond at Ganger Ghat
Mukti has bought a 10 Bigha low land near the sports complex at Ganger Ghat, Purba Sridharpur. It is not possible to cultivate on low lands as whenever it rains, water accumulates the land. Mukti is digging a pond there to make proper use of this abandoned land.
Out of 10 Bighas, the pond is being dug in 2 Bighas of land. The digging work has been started on 7th June 2022 and it will take a month or so to complete the pond. Mukti has hired 2 JCB machines for the digging purpose. The soil dug for the pond will be used to elevate the surrounding low-lying lands. When the excavation of the pond is completed, beautification work will also start surrounding the edge of the pond.
On the one hand, drinking water will be conserved and on the other hand, thousands of people from nearby villages will also benefit.