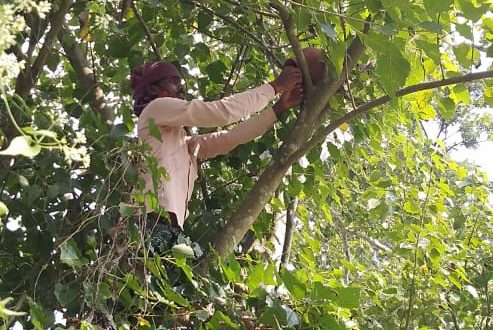 Mukti is Creating Shelter for Our Winged Friends
Providing birds with safe, suitable shelter is one of the best ways to attract them to the yard and help them to thrive. A safe shelter not only provides a hiding place from the predators,it also keep them safe from harsh weather and especially important for nesting birds that need to protect themselves, their nests and their hatchlings.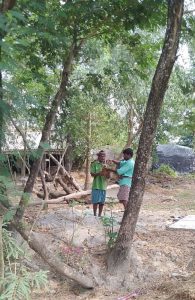 The above mentioned reasons made Mukti think for the birds and Mukti has made 500 birdhouses made with pitchers. All these birdhouses were placed above tree tops of Purba Sridharpur. These nests were meant for the birds that had flown away to the forest due to the lack of proper nesting ground. These appealing shelters will make them to come back to the villages.They will grace the backyards with their bright colours and chipper songs.
There are more than 200 species of birds in Sunderban region. Initially Mukti has targeted local birds like Common Moyna (Shalik), Parrot, Sparrow, Dove, Finch etc for nesting in the pitches installed by Mukti.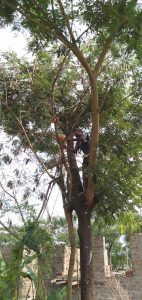 Objectives of the initiative:
Restore the balance of the environment.
Help the birds to survive and breed.
Making the village ambience enchanting by the view of various species of birds.
Boosting the tourism.
If the effort achieves success, in future Mukti will create 2000-3000 more shelters for the birds.